A happy relationship where you are getting everything you have hoped for is a great one. It is something worth being thankful for. However, such happy memories are threatened by little secrets. Imagine you've waited so long for a perfect guy who is either tall, dark, and handsome or he is blond average and sexy. Now you meet him, and he has all the perfect gentlemanly gesture you have hoped for. Or this cute lady who knows the mechanics of romance and has a crazy sense of humour and excitement. Now you are in a relationship, and everything seems to be moving to the permanent site. You are happy. But also scared. You love them so much, but you want to keep this secret from them because you love them so much and never want to lose them. How do you tell them you have herpes?
The fear is understandable: a possibly ruined relationship, stigmatization, or the fear of spreading the same to your partner. Well, no matter the fear, it has to be overcome. Indeed, people stigmatize carriers of the herpes virus, and some have lost out on a chance at love because of this. In spite of that, some have found love too. They found an understanding partner who understands their pains and able to walk the journey with them.
So, if you really love this guy or lady, it is better to speak to them about your condition than to hide it away from them, which would probably hurt more, and could cause hate eventually. So, when thinking, "How do I tell my partner that I have herpes?" just calm down and think this through. You have to be as calm as possible.
tell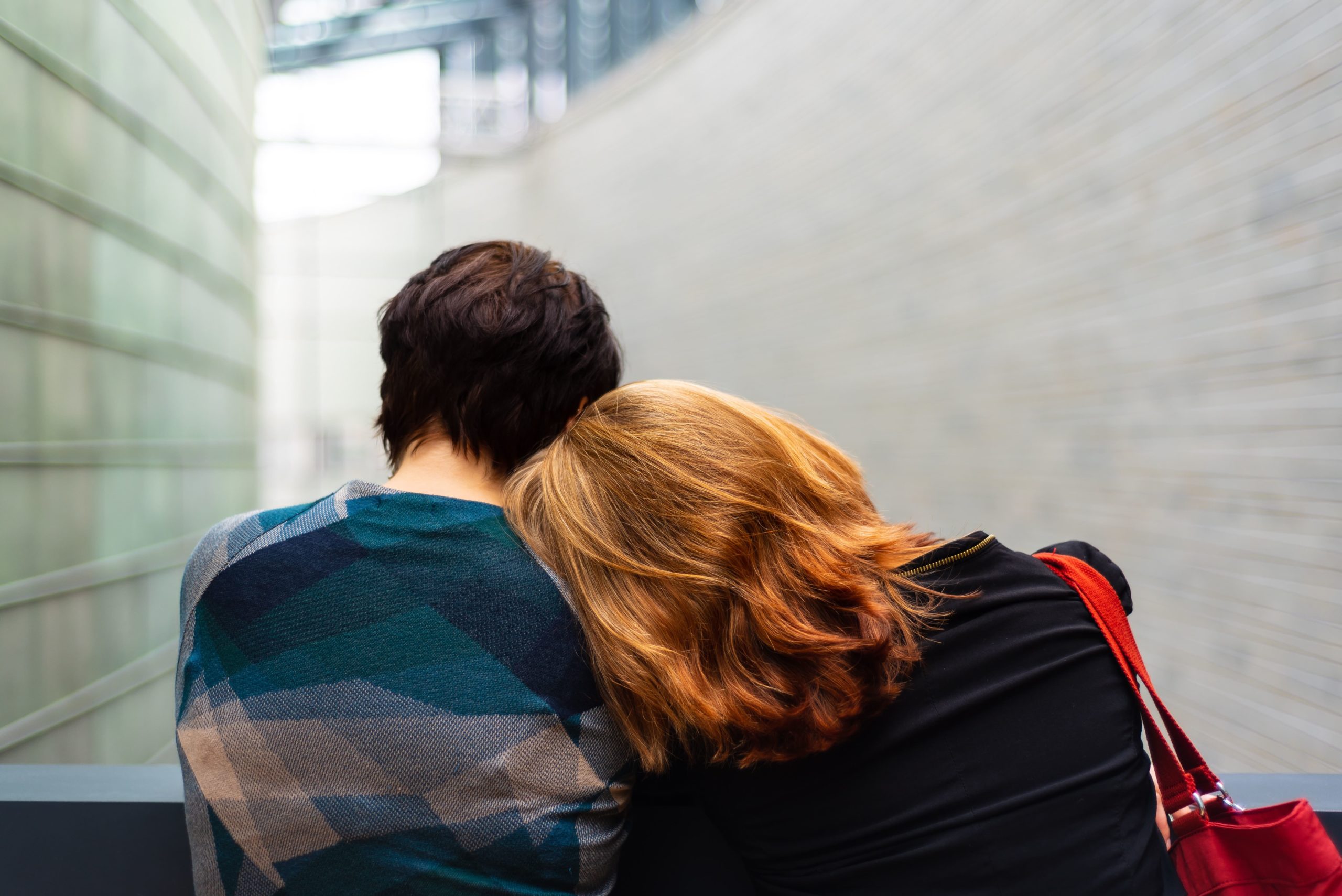 And of course, it is better to talk to them about this before you have sexual intercourse. Let them think it through. That way, you don't put yourself in a position where you might regret your actions. You should be intentional about when and where to tell your partner. Don't let any circumstance take advantage of you. You don't want the social world informing your partner before you do.
Think about how your partner might take the news. Then think about how you might influence them to take it in a more composed and calm way. So, nervousness wouldn't help. Also, you don't want to spill the beans in a wrong way that would make those around you know what's going on. So, it is important to breathe and to control the setting, the composure, and the (volume of your) voice.
Don't go, "I have bad news." That will work their body system all up, triggering the hormones to want to react emotionally. Be soft.
Furthermore, you should control the setting. Make sure your partner is free enough to want to listen and concentrate. Don't jump in and say, "Hi, we should talk." No. Make sure the environment is relaxed. Serene. Preferably, the both of you. It could also be an open space where they may want to catch the breeze after the news, like an empty stadium stand. Or even after a dinner at the balcony. Observe the best time when he is at peace, and the atmosphere looks nice. There is never a better time to discuss important issues than when your partner is relaxed.
Don't let things get too far to the point where you are in the mood for sex. Maybe it was getting into the foreplay act, and you feel you should tell your partner before it culminates into sex. No. It never ends well that way. That's why you have to be strong and decisive to tell him by yourself and not when situations put you in a tight corner.
Try to be as natural as possible. You can start by following this little script.
"Hey, babe. You, know…you are a gift that I am grateful for. I would like us to have things as plain as possible between us. And I appreciate your honesty hitherto.
"I want to ask, have you done necessary health tests before? Such as Genotype, blood group and rhesus factor?
Wait for their answers. Then proceed with yours. And continue while holding their hand.
"Have you ever done any STD test before?"
Wait for their response.
"You know, I walked to the hospital for general checkups and all, to see if all is well. I remember walking into the hospital heads high, with confidence. I just wanted to fulfill all righteousness. When the results came, I looked through all the tests, smiling as I tested negative for the necessary tests. My shock happened when I realized I was diagnosed for genital herpes. That was the saddest news of my life.
"Seeing you, me, we…everything together looks all so amazing that I didn't want this all to end. But I decided I had better told you this before things get too far with us. I don't want you to feel mad that I had taken advantage of your love for me. So, I just want you to know this and take your time to decide. Whatever you decide is fine. I just want you to respect what we have between us, letting you know that I don't take you for granted. I don't take what we have for granted."
You should also know that no matter how you try to present it, your partner might still take it the hard way and overreact. Don't get defensive. Don't blame them if they overreact. Allow them to think it over and process his thoughts and emotions. So, that will be a good time to give him space.
Finally, you should make peace with yourself that it is not the end of the world and you can't blame yourself. It could be anyone. Your partner deserves the chance to know what's up with you. How they handle it is also a message to you about how much they are willing to go with you. And if otherwise, you should know it could be anyone.