Did you know how to improve your sex life and have more fun? Sex is an inevitable part of a person's life that cannot be ignored at all. Sex, the word itself can evoke a kaleidoscope of emotions. Your sexual health goes hand in hand with your overall physical, mental, and emotional health. Moreover, the most important thing that plays a vital role in your sex life is how your relationship with your partner is.
Today, dating sites have made it easy for searching your soul mate with which you can spend the rest of your life. However, if you are already dating someone and want to improve your sex life, you have landed at the right place. Following are the top nine tips that can help.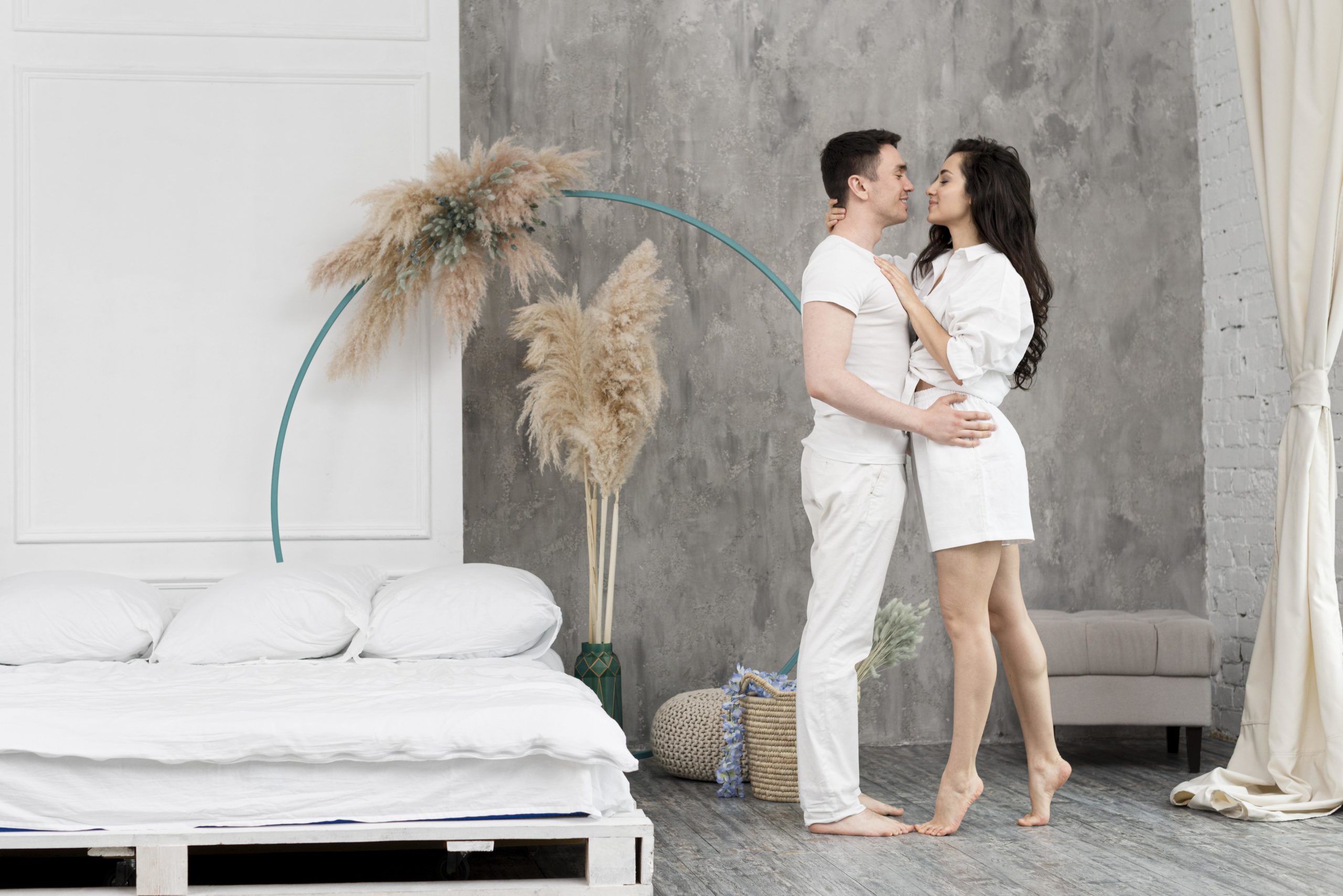 1. Honesty is the Best Policy
Always be open and honest to your partner. First, tell them how you feel about sex together. If you want to have more sex, just ask for it. If you want to have more fun and foreplay, make sure to talk about it. Second, and the most important thing is to tell your partner if you have trouble doing something during sex. For example, if you want to have more foreplay, then just be honest about that.
Telling the truth means to be honest about what you need sexually. You may feel hesitant talking about it but remember that the best sex comes when the couple has a good understanding and openly communicates about it.
2. Getting in the Mood for Sex is Important than Having Sex
It is hard for you to be in the mood for sex when you have so many things going in your mind.
For better sex, you must get rid of your to-do list for the time being and schedule sex. Now, scheduling sex might sound completely out of the box and even 'unromantic' but it is not! Since you put most of your important plans in your calendar, so why not sex? If you are a male, then you have to pay extra attention here because women need to be relaxed before their libido kicks in.
3.Do Some Kegel Exercises
As already mentioned above, physical health plays an essential role in your sex life. Doing Kegel exercises can surely help as they are designed for strengthening the pelvic muscles. Women have felt a difference that their sensation during sexual intercourse became more intense after they performed Kegel exercises regularly.
In short, women's strong muscles can lead to a more intense orgasm. To gain full benefits of Kegel exercises, you need to stop your urine stream. Contract your pelvic floor muscles, hold tight and count till five. Do this for a set of 10 repetitions, three times a day.
The best thing about this exercise is that you can do it anywhere, anytime – be it at the workplace, lying on the couch, or even while driving.
4. Lubrication
If intercourse is painful for your partner, then ease her by using a lubricant during sexual activity. For a better experience, you can also use a moisturizer. Both lubrication and moisturizing are used in different ways. Lubricants are used for intercourse only while a moisturizer for the vagina is just like a moisturizer for any other part of your body.
5. Dirty Talk Might Help
The sexiest organ in one's body is the brain – as it plays a vital role in originating sexual desires. This is the reason why 'dirty talk' can arouse us in a minute (or even less). All this process happens in a part of the brain called the hypothalamus, which is responsible for producing testosterone.
Once your partner loosens up, the amygdala (a part of the brain that controls fear) activates and makes him/her inclined to submission.
6. Talk To Your Partner after Sex
Communication is the key to a better relationship. However, when it comes to sex, make sure to only talk after sex, not during, as it may ruin all the fun.
If you can engage in frank pillow talk with your partner, you will soon start seeing positive results.
7. Get Enough Sleep
Sleep is another essential factor that highly impacts libido. For both men and women, tiredness zaps the libido that they may have moments before jumping to the bed. Moreover, for men, getting enough sleep can help boost the level of testosterone.
8. Netflix and Chill
If you or your partner doesn't like porn, then you can watch a romantic movie that might help in turning you guys on. Turn off the lights, create a peaceful environment in the room, Netflix your favorite romantic movie, and chill!
9. See a Doctor or Therapist
In some cases, it is the medical issues that are causing havoc on a couple's sexual relationship. Sometimes, certain prescription drugs, such as sleeping pills, allergy medications, anti-depressants, and heart medications, can cause sexual functioning problems.
If the tips mentioned above don't help, it is best to talk to your doctor. You can also see a couples' therapist or a certified sex therapist. They can help fix your sexual functioning issues, including how to increase your sex timing.
Final Words
Everything seems beautiful when you have a loving partner, good understanding, and a great sex life. For improving your sex life, you can follow all the tips that we have mentioned above. If you have already tried most of them but still not feeling the spark, it is high time you get in touch with a sex therapist.
Want to add something regarding your personal experience? Feel free to leave a comment below. We and anyone reading this blog would love to hear it!