Being a parent is a task that you sign up for and the older the children get the challenging it becomes. As teens, they start exploring other aspects of their lives. With puberty comes attraction and many other issues surrounding that. As a parent or guardian, you should decide when it's the best time for your teen to start dating. Where are they to meet potential dates and if online dating is appropriate for their age?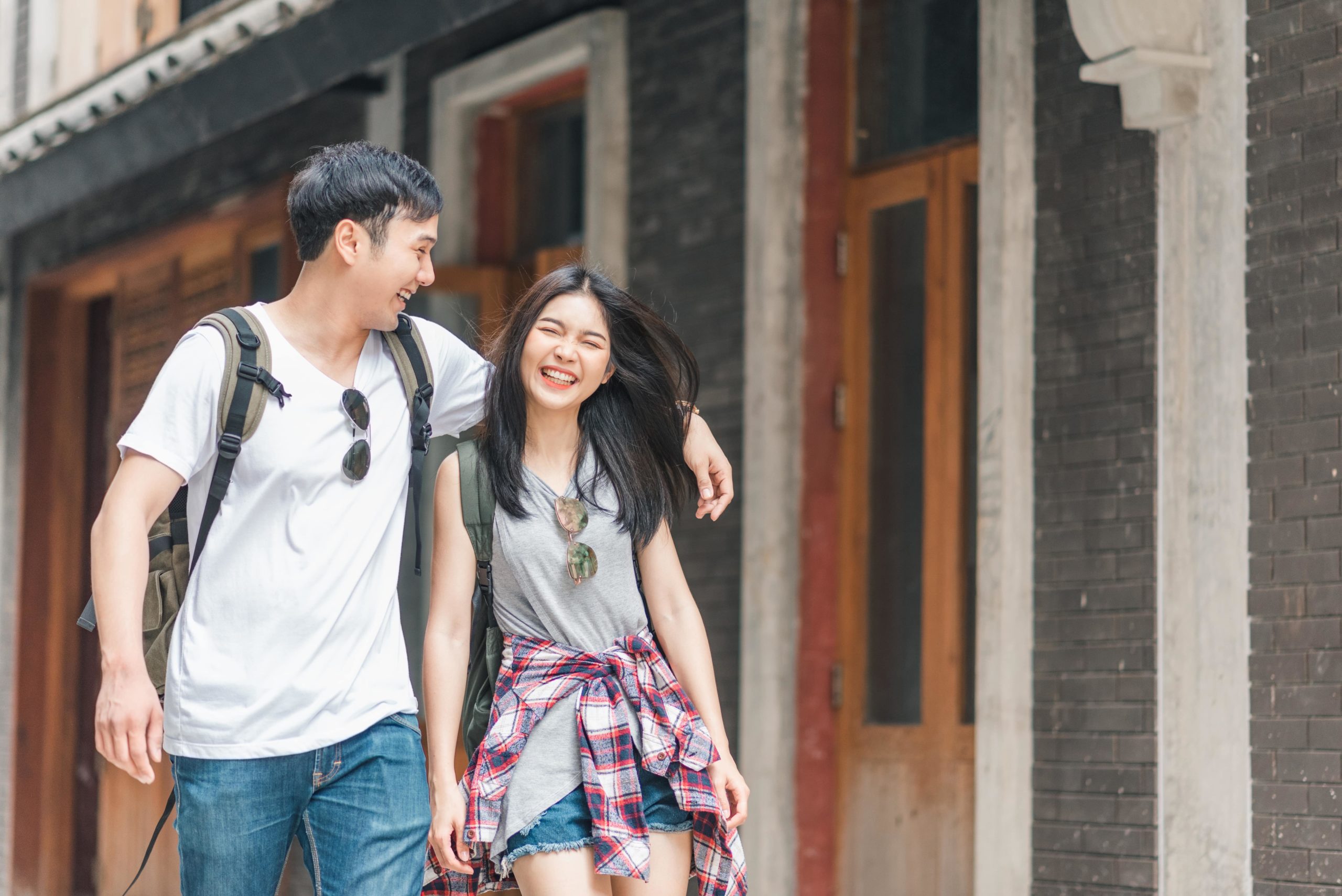 Dating Among Teenagers
Pre-teens and teens are dating nowadays and it's essential to keep that in mind as they approach those years. Even without your guidance, they can do it behind your back. It's important as a caring parent to get ahead of the matter. Have a heart to heart with your teen on all matters involving dating. A more understanding and welcoming approach is advisable. Laying down the law of NO DATING IN THIS HOUSE only drives them to sneak around.
With many hormones flooding their systems and peer influence, teens are under immense pressure. Some parents make it easier for their children to learn about dating. A father can take his daughter on a mock date and have a frank conversation about teenagers. Show her what to expect when a guy takes her out on a date. The same is done by a mother and her son. She is in a better position to teach him how to treat a date.
Granted it's not that black and white with changing gender roles and family dynamics. The bottom line is, no parent can afford to bury their heads in the sand. Hoping your teen won't want to date is an illusion. Many do with or without their parents' permission. Ask your teen to invite their date over to your home. Through this, you get to learn more about who they are and where they are from. Where did they meet? There are many totally free dating sites that they frequent and interact with one another.
The decision about the best age to start dating is left to the parent. Some are comfortable with early years from age 10 and above, provided parent tags along. For others, the child has to wait until they turn 13, 16, or 18. Growing social influence pressurizes teens to start thinking about dating early. It's not prudent to scold a teen about dating and keep them from it for long. The better option is to guide them as they navigate the choppy waters of relationships.
Coping with a Dating Teen
No! Burying your head under the sand and wishing it were not true won't do it! One day little Alice is running to school in pigtails, next day she is going out on her first date. Most parents dread this time in their children's lives. The best way is to understand early that it's bound to happen. To make it an easy conversation, start discussing the matter with your child in their pre-teen years. When they express they want to go on a date, tag along to offer guidance and to oversee the date.
Get to know the parents or guardians of the boy or girl your teen is dating. This makes it easier knowing you are not the only one freaking out that their baby is all grown up. It's better to meet them. If your teen dates another from your social circle then you are lucky because you know them at a personal level.
Take a step back and remember your teen years and how your parents handled dating. Perhaps they were supportive which made it easier for you. Or maybe they forbade it which meant you snuck around a lot. With so many dating websites available today, your teen will start expressing an interest in dating. There is no escape from that. Take a look at your teen years and imagine how you would have wanted your parents to handle the matter. Once you have a clear view of what your teen is experiencing then choose to help them rather than scold them.
Become the person your teen trusts the most to go to in case of any issue when it comes to dating. If they are hurt or confused, you don't want them confiding in strangers more than you. Let them reveal to you who they are dating and how they met. Many free dating sites in the USA make it easy for teens to interact online and even date. The problem comes when they don't know if it's another teen they are talking to or a predator. When they trust you enough to let you in, then you can protect them and help in decision making.
Privacy and Teenagers
Yes, it's your house but teens require a certain level of privacy. Many parents just roll their eyes due to this statement but it's true. Once they hit pre-teen and teen years, they start being secretive and spending time alone. This is normal and part of development. Loosen the tight grip and allow them to make some decisions about their lives. A teen may not enjoy spending as much time with you as they did when younger. Sad but true!
The more you invade their privacy or push too hard, the further they retreat. Teenagers who feel trusted and understood by their parents are better off and more open. They are more likely to come to you in case they are in trouble. This in no way means tolerating indiscipline, no, just accepting that teens should be permitted to explore this new chapter of their lives.
They end up meeting potential dates on best dating apps that they easily download on their smartphones. They can have relationships and even travel to meet their better halves without parents knowing what is happening. Allow them to have a level of privacy but at the same time insist you be looped in at all times on who they are dating.
Conclusion
Yes, your baby is growing up fast but it's not something you can stop. When they start asking about dating jump in and offer sound guidance. Let them feel comfortable coming to you with any issue they might be facing. Due to inexperience, many decisions they make are not the best. Make them feel safe with reassurance while offering guidance about dating. Think back to your teen years and how confusing they were. Were you lucky enough to have understanding parents or what did you wish was different?