Completely
Free Online Dating
Dating In Louisville. Free Dating Site to Chat & Meet Singles
TONS OF SINGLES
639,302 new members per month
IT'S FREE!
Message anyone, anytime, always free.
SAFE & SECURE
We strictly monitor all profiles & you can block anyone you don't want to talk to.
IT'S QUICK!
Sign up and find matches within minutes.
Over 30,000 5 Star Reviews
Get the App!!!
Dating in Louisville is such a great experience for singles who want to get out of loneliness. Love is in the air, no matter how far we go!
Are you looking for a cool guy or a gentleman? Do hot ladies and dynamic men make it unable to take your eyes off?
Well, it doesn't matter what your answers are, love someone who you desire because you deserve it! Most people now are fed up with love, not because they want to be lonely, but the fear of being hurt once again keeps them hiring from the world. Are you one of them? Come on! Be brave to change your mind!
Love is for anyone in this life, and you are not an exception! Imagine there is a person who is always willing to take care of you, listen to you and share with you any moment, it's priceless, right? It's time for you to start a serious relationship with someone!
Wait, you don't know where to begin? Don't worry, Mingle2, our best free dating site, is always here to help you!
Join us and enjoy it right now!
Mingle2's Online Dating in Louisville, Kentucky is a Secure Way to Meet Potential Partners
Safety is a top priority when it comes to online dating, and Mingle2 takes this seriously. With its strict verification process and user-friendly reporting system, Mingle2's online dating platform in Louisville, Kentucky offers a safe and secure way to meet potential partners. You can feel confident knowing that you're chatting with genuine, verified users who are looking for meaningful connections.
Finding Love From the Comfort of Your Home: The Benefits of Online Dating
Visiting pubs and nightclubs is a common method for socializing, flirting, and encountering new individuals. However, this approach can also be stressful and may result in disappointment if you don't find a suitable date. Online dating emerges as a convenient and efficient alternative, enabling connections with like-minded people from the comfort of your home. Online dating apps and complimentary services facilitate browsing profiles, messaging, and engaging with those who capture your interest, removing the pressure of in-person interactions.

Moreover, online dating offers a secure environment to become acquainted with someone before meeting face-to-face. Trustworthy dating sites like Mingle2 act as intermediaries, allowing communication with potential partners without exposing personal information or jeopardizing safety. This fosters deeper connections before deciding to progress further.

Online dating also expands your pool of prospective partners who share your values and interests. Advanced search functions and filters enable you to refine your search, identifying those truly compatible with you. This approach fosters more significant connections and improves the likelihood of establishing a long-lasting relationship.

In summary, while visiting pubs and nightclubs can be enjoyable, online dating presents a convenient and effective alternative for discovering potential dates. Its numerous advantages, including convenience, safety, and access to a more extensive pool of prospective partners, make online dating an excellent option for meeting new people and possibly finding meaningful relationships.
What's dating culture like in Louisville?

Louisville is Kentucky's largest city, the site of the Kentucky Derby. It has a history dating back to 1778. Everyone believes that this long-standing city has created a close-knit community of family friends, folksy neighbors, and Southern charm, whether you call it "loo-a-vul" or "loo-ee-vill." Despite its friendly ambiance, some singles find it challenging to meet new people at such a well-established and time-honored location. So what's dating culture like in Louisville?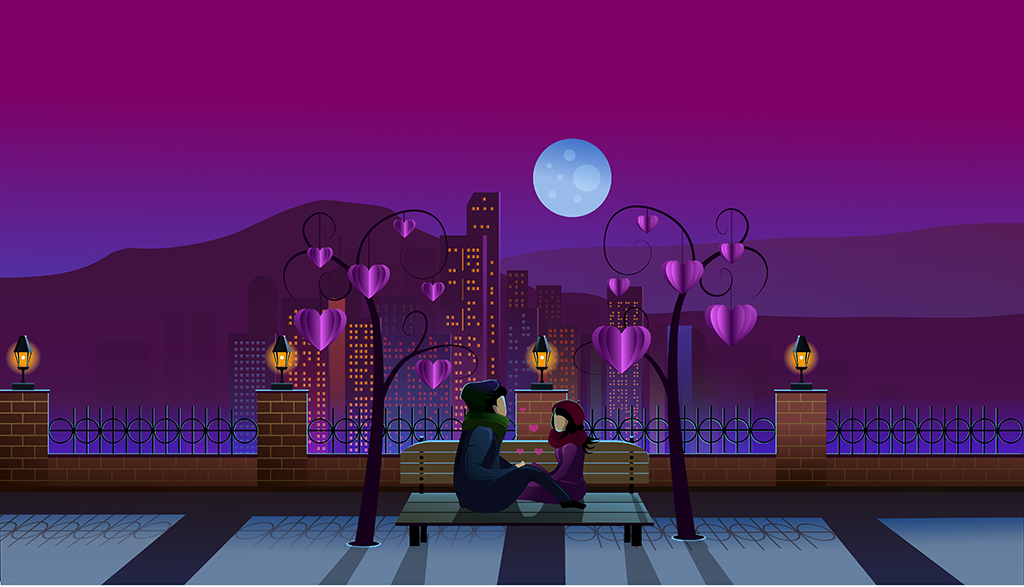 You know what they say: you can take a native out of Louisville, but you'll never be able to take Louisville out of their hearts. There are some things about native Louisvillians that will always ring true. Here are a few things you should know before dating a Louisvillian. So you don't be caught off guard on your first date.
Louisville
has tons of great places to take a date.
If you date a Louisvillian, they will undoubtedly have a variety of fantastic date suggestions. For those who prefer to think, there's the Louisville Slugger Museum and the Louisville Science Center . And for those who like to party, there's 4th Street Live.
Other entertaining options include many shopping malls for people who enjoy shopping (and eating at the food court! ), baseball games at Slugger Field for sports enthusiasts, and hundreds of gorgeous parks and natural marvels such as Mammoth Cave for outdoor dates. And that's only to name a few!
People from Louisville have great taste in food.
This might either be a benefit or a misfortune for a future date. Louisvillians are accustomed to being surrounded by various lovely eateries. Ranging from pizza at Bearno's and fried chicken at Indi's to homemade ice cream at the Homemade Ice Cream and Pie Kitchen famed Hot Brown from the Brown Hotel.
Louisville's food is well-known across the world. It has been on several Travel Channel programs. Louisvillians like delicious cuisine, so pick your restaurant wisely! (Alternatively, let your date decide for you.)
Never ask your date for directions.
If your date is from Louisville and you are not, don't ask for directions to their house. People from Louisville are renowned for offering directions that include at least two locations that no longer exist. So unless you know where the old McDonald's or Radio Shack used to be, you might be better off relying on your GPS.
Louisville families are close – literally.
While Louisvillians have their own lives, they typically do not travel far when they leave their family's home. If they remain in Louisville, they generally stay within a short drive (or perhaps a short walk) of the rest of their family. So be prepared to meet Mom and Dad early on.
If you date a Louisvillian, you are going to hear about a lot of famous people.
Muhammad Ali, Jennifer Lawrence, Ned Beatty, Maggie Lawson, and Irene Dunne are all from Louisville... The list could go on and on. Louisville has produced a plethora of renowned and successful people, and we are pretty proud of them! If you and your date go on a tour of the town, you're bound to see some of their faces on posters on buildings. And when you see them on TV, your date will always remind you that they, too, are from Louisville.
Create a new account on Mingle2 free dating site Mingle2 free dating site – it's time to meet your next date in the city!
Dating In Louisville At Mingle2 Site, Where True Love Begins
Online dating is getting more and more popular, have you wondered the reason why? Actually, most users at Mingle2 claim that joining Dating in Louisville site brings them the best matchmaking ever! Do you find it unbelievable? Nevermind, we will show you how this dating site creates your fascinating moments:
✨ Widely used: Accessed by millions of users in Louisville, the Mingle2 dating site is a wide love network for you to explore! Believe us, your missing piece for a memorable dating in Louisville is waiting for your participation!
✨ Swift response: What to do for perfect online dating? It's much simple than you imagine, I am sure! Login to the dating site, enter the chatroom, leave a love message, the right-off-the-bat reply of your soulmate will satisfy you!
✨ Quick and easy access: Your daily work makes you under pressure? There is no time left for you to prepare for a meeting? Let us make it simple! Join our Dating in Louisville site, all you need to do is just create an impressive personal, choose a good-looking photo and then enter the chatroom to find out your future lover!
✨ Quick to date: Among millions of users, how magically if someone finds out you as their matching partner! Our pride is to connect people's hearts, then bring them long-lasting friendships, datings, or even happy marriages!
✨ Long-term relationship: As the best matchmaker, the Mingle2 dating site gives its users promised relationships! No more impractical love, no more one-night stands, cool guys, and hot ladies in the city of paradise, Louisville, will exceed your expectations!
Believe us, our Mingle2 site is always by your side to encourage you to look for your true love with all our devotion! As long as you need it, we will always be ready to take you to your lover!
Let Love Find You!
You are still waiting for perfect love? We are sorry but life is too short for you to do so! Among millions of people in Louisville, we understand you may think it extremely difficult to meet a person whose love belongs to you!
But don't give up! Stop trying too hard if you think it is out of the question. Take it easy! We will let love find you instead, why not? It doesn't matter if you are busy all the time and you have no time to have a date. It's not your fault if you are contributing to your future!
We, with deep sympathy for your problem, never get tired of creating chances for you to meet the missing piece of your heart!
Whoever you are, you deserve true love! Your soulmate can't stand waiting for you anymore, don't hesitate to take part in Dating in Louisville and share your own story, right now!