Completely
Free Online Dating
Dating In New Orleans. Free Dating Site to Chat & Meet Singles
TONS OF SINGLES
639,302 new members per month
IT'S FREE!
Message anyone, anytime, always free.
SAFE & SECURE
We strictly monitor all profiles & you can block anyone you don't want to talk to.
IT'S QUICK!
Sign up and find matches within minutes.
Over 30,000 5 Star Reviews
Get the App!!!
Dating in New Orleans is such a great experience for singles who want to get out of loneliness. Love is in the air, no matter how far we go!
Are you looking for a cool guy or a gentleman? Do hot ladies and dynamic men make it unable to take your eyes off?
Well, it doesn't matter what your answers are, love someone who you desire because you deserve it! Most people now are fed up with love, not because they want to be lonely, but the fear of being hurt once again keeps them hiring from the world. Are you one of them? Come on! Be brave to change your mind!
Love is for anyone in this life, and you are not an exception! Imagine there is a person who is always willing to take care of you, listen to you and share with you any moment, it's priceless, right? It's time for you to start a serious relationship with someone!
Wait, you don't know where to begin? Don't worry, Mingle2, our best free dating site, is always here to help you!
Join us and enjoy it right now!
Best Place to Meet Singles in New Orleans?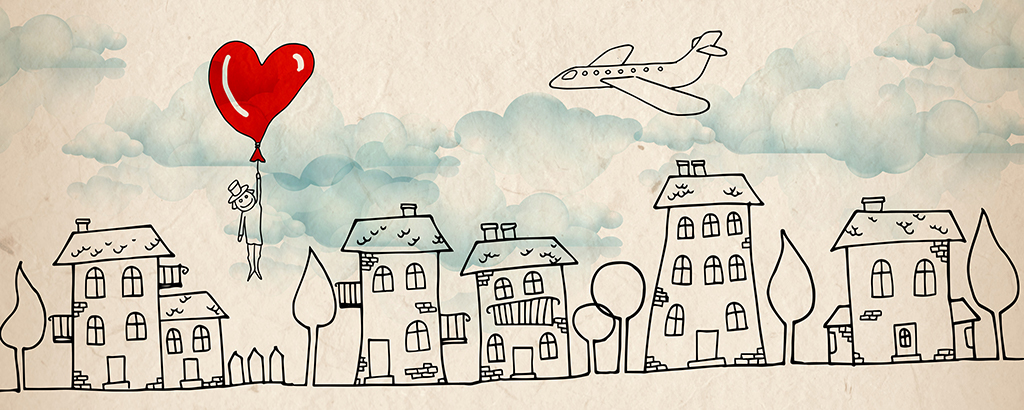 The "Big Easy," as it's known, is one of the most famous cities in the entire American South. That said, it might surprise you to find that this landmark town only boasts about 400,000 residents. Of course, the city is always packed with tourists, but that doesn't mean much to singles looking for something more serious. In this guide, we'll tell you the best places to meet like-minded men and women for your next date.
Party Bars are Pick-Up Central
New Orleans has a big party culture, and that bleeds over into its dating culture quite a bit. With cheap drinks, tons of clubs, and outdoor drinking legal all year long, you can find people partying down and hooking up any night of the week. We recommend starting your search by boogieing down at the House of Blues New Orleans, Republic Nola, or Beach on Bourbon, which is a major party spot for 20-30 somethings.
Scope Out Parks and Museums
The weather in the Big Easy is hot, sweaty, and almost too much to bear at times. So you need to be smart about singles and seasons. In the colder months, The City Park, Jackson Square, and Canal Place are all excellent spots to meet a potential SO. When it's hot out, shoot for air-conditioned spots like the Elmwood Shopping Center, the Voodoo Museum, and the Audobon Zoo and Aquarium.
Keep an Eye Open for Singles Events
Trust us: you're not the only one looking for love in Nola. Luckily, tons of bars and restaurants how matchmaking and speed dating events all year round. Just pop on over to Eventbrite and see where the fun is located this week. You can also check for events like GatherNola, weekly Trivias, and other fun events. If there are people enjoying themselves and having a few cocktails, chances are there are people who are single and ready to mingle.
Take the Upscale Approach
New Orleans isn't a cheap place to live, and there are tons of nice restaurants and bars where you can meet more mature-minded folks when the party scene gets tiresome. Great examples include Sylvain on Chartres St., The Empire Bar, and the Orleans Grapevine Wine Bar and Bistro.
If you're looking to meet singles in New Orleans, you might not have to try as hard as you think. Just try to remember that this is a city that always has a lot going on, so you need to have your finger (or at least your phone) on the pulse of what's happening. Also, be sure to dial in your efforts with the type of relationship you want. You might not find wife material at a wet t-shirt contest, nor will you find a fun hookup at a restaurant with $50 crawfish.
New in town? No problem. Visit any of the above-listed places and meet new people. If you prefer an online alternative, then visit mingle2.com today.
Dating In New Orleans At Mingle2 Site, Where True Love Begins
Online dating is getting more and more popular, have you wondered the reason why? Actually, most users at Mingle2 claim that joining Dating in New Orleans site brings them the best matchmaking ever! Do you find it unbelievable? Nevermind, we will show you how this dating site creates your fascinating moments:
✨ Widely used: Accessed by millions of users in New Orleans, the Mingle2 dating site is a wide love network for you to explore! Believe us, your missing piece for a memorable dating in New Orleans is waiting for your participation!
✨ Swift response: What to do for perfect online dating? It's much simple than you imagine, I am sure! Login to the dating site, enter the chatroom, leave a love message, the right-off-the-bat reply of your soulmate will satisfy you!
✨ Quick and easy access: Your daily work makes you under pressure? There is no time left for you to prepare for a meeting? Let us make it simple! Join our Dating in New Orleans site, all you need to do is just create an impressive personal, choose a good-looking photo and then enter the chatroom to find out your future lover!
✨ Quick to date: Among millions of users, how magically if someone finds out you as their matching partner! Our pride is to connect people's hearts, then bring them long-lasting friendships, datings, or even happy marriages!
✨ Long-term relationship: As the best matchmaker, the Mingle2 dating site gives its users promised relationships! No more impractical love, no more one-night stands, cool guys, and hot ladies in the city of paradise, New Orleans, will exceed your expectations!
Believe us, our Mingle2 site is always by your side to encourage you to look for your true love with all our devotion! As long as you need it, we will always be ready to take you to your lover!
Let Love Find You!
You are still waiting for perfect love? We are sorry but life is too short for you to do so! Among millions of people in New Orleans, we understand you may think it extremely difficult to meet a person whose love belongs to you!
But don't give up! Stop trying too hard if you think it is out of the question. Take it easy! We will let love find you instead, why not? It doesn't matter if you are busy all the time and you have no time to have a date. It's not your fault if you are contributing to your future!
We, with deep sympathy for your problem, never get tired of creating chances for you to meet the missing piece of your heart!
Whoever you are, you deserve true love! Your soulmate can't stand waiting for you anymore, don't hesitate to take part in Dating in New Orleans and share your own story, right now!