Completely
Free Online Dating
Dating In Fort Worth. Free Dating Site to Chat & Meet Singles
TONS OF SINGLES
639,302 new members per month
IT'S FREE!
Message anyone, anytime, always free.
SAFE & SECURE
We strictly monitor all profiles & you can block anyone you don't want to talk to.
IT'S QUICK!
Sign up and find matches within minutes.
Over 30,000 5 Star Reviews
Get the App!!!
Dating in Fort Worth is such a great experience for singles who want to get out of loneliness. Love is in the air, no matter how far we go!
Are you looking for a cool guy or a gentleman? Do hot ladies and dynamic men make it unable to take your eyes off?
Well, it doesn't matter what your answers are, love someone who you desire because you deserve it! Most people now are fed up with love, not because they want to be lonely, but the fear of being hurt once again keeps them hiring from the world. Are you one of them? Come on! Be brave to change your mind!
Love is for anyone in this life, and you are not an exception! Imagine there is a person who is always willing to take care of you, listen to you and share with you any moment, it's priceless, right? It's time for you to start a serious relationship with someone!
Wait, you don't know where to begin? Don't worry, Mingle2, our best free dating site, is always here to help you!
Join us and enjoy it right now!
Finding Your Perfect Match in Fort Worth, Texas
Mingle2 stands out as a remarkable online dating platform tailored for Fort Worth, Texas singles. Its intuitive interface, advanced search options, and focus on inclusiveness and variety empower users to connect with like-minded individuals sharing similar interests and values.
Delve into the Fort Worth, Texas online dating scene with Mingle2, experiencing the thrill of finding your ideal partner in a caring and supportive atmosphere.
How to Use Mingle2: The Complete Online Dating Experience
Mingle2 is a free online dating site that provides a user-friendly platform for individuals seeking meaningful connections. Follow these steps to utilize the site effectively:

1. Sign up: Visit mingle2.com and click on the "Join Now" button to create an account. You can sign up via email or Facebook, and the process is quick and straightforward.
2. Create a profile: Build an engaging and authentic profile that showcases your personality and interests.
3. Upload high-quality photos that accurately reflect your appearance.
4. Search for matches: Use the search filter to find potential matches based on your preferences, such as age, location, and interests.
5. Initiate communication: Reach out to potential matches via the messaging feature. Craft thoughtful, personalized messages that showcase your interest in their profile.
6. Stay safe: Mingle2 prioritizes the safety of its users. Report any suspicious activity or behavior, and use caution when sharing personal information.
How Do I Meet Singles in Fort Worth?
Situated in central Texas, Forth Worth is hip, happening, and growing fast. And if its population of nearly 870,000 people wasn't overwhelming enough, next-door neighbor Dallas boasts another 1.3 million. So, if you're looking to meet singles in Fort Worth, your cup is literally overflowing. To help you narrow things down, we've come up with this handy guide to dating in one of Texas' most exciting cities.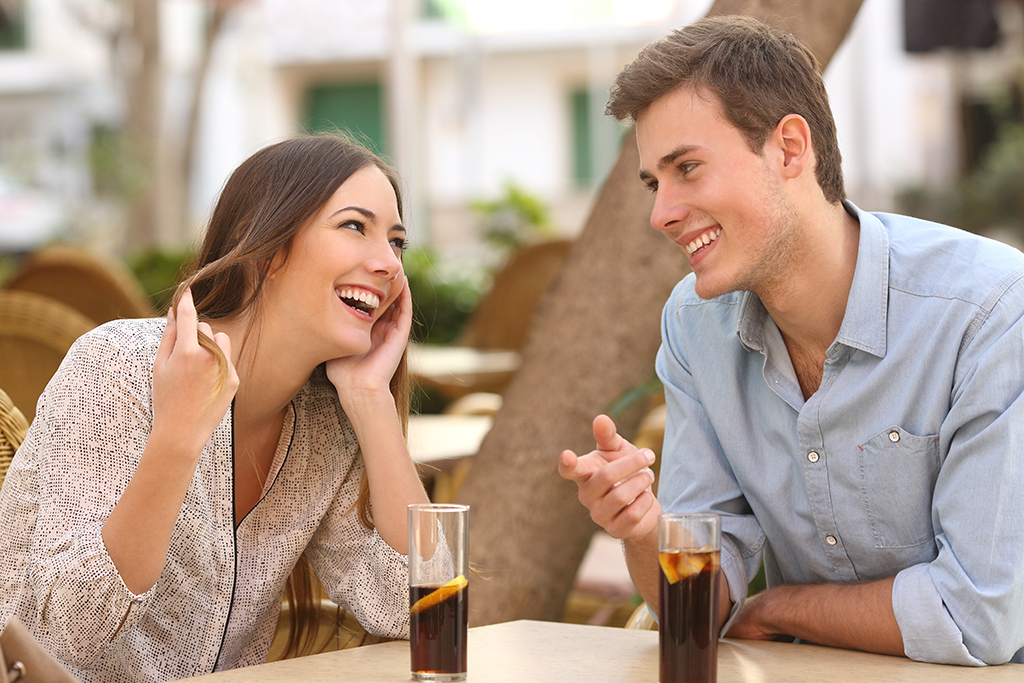 Take Your Search to the Street
Fort Worth is teeming with single people, and downtown is the heart of it all when it comes to dating. This area gets a ton of foot traffic, and most people consider it a perfect spot to stage a "meet cute" with a potential new mate. Hotspots include The Shops at Willow Bend, NorthPark Center, and Mockingbird Station. Of course, this strategy will usually require a cold approach, so if you're not already confident in your pick-up game, you may need another approach.
Apps Are Where It's At
Fort Worth's young, tech-savvy population is all about finding love through the power of the algorithm. Indeed, more than 70% of people between 20 and 40 are using or have used a dating app in the past. Of course, which apps are most popular should tell you a lot about what your potential mate is after. eHarmony, Mingle2 for instance. This means most people are after something serious.
Understand Women are In the Majority
Recent studies indicate that there are 14,382 more women than men living in Fort Worth. Of these women, 54% are single and unmarried. Even in a city with such a large (and growing) population, this is a pretty stark contrast. Of course, this means men have the advantage when it comes to seeking out potential mates. For women, the higher concentration of competition may reward those who take initiative.
Hit the Singles Bars
Fort Worth has a huge clubbing culture, and looking good, dressing good, and dropping a bit of dough are just part of meeting attraction singles. The top bars are the White Elephant Saloon, Studio 80, and Billy Bob's Texas. The latter is absolutely perfect for sparking up a conversation, with bull riding, line dancing lessons, karaoke, and more. There are also loads of speed dating events where you can meet match after match in an environment specifically designed for doing so.
If you're looking to meet singles in Fort Worth, you need to embrace Fort Worth in all its glory. Even though this is a city full of transplants, it's still a very Texas kind of town. So while you don't need to pull out your cowboy hat (unless that's the type of person you're going for), you do need to be confident, shoot straight, and pick up a little bit of country culture.
New in town? No problem. Create a new account on Mingle2 free dating site today and meet your date.
Dating In Fort Worth At Mingle2 Site, Where True Love Begins
Online dating is getting more and more popular, have you wondered the reason why? Actually, most users at Mingle2 claim that joining Dating in Fort Worth site brings them the best matchmaking ever! Do you find it unbelievable? Nevermind, we will show you how this dating site creates your fascinating moments:
✨ Widely used: Accessed by millions of users in Fort Worth, the Mingle2 dating site is a wide love network for you to explore! Believe us, your missing piece for a memorable dating in Fort Worth is waiting for your participation!
✨ Swift response: What to do for perfect online dating? It's much simple than you imagine, I am sure! Login to the dating site, enter the chatroom, leave a love message, the right-off-the-bat reply of your soulmate will satisfy you!
✨ Quick and easy access: Your daily work makes you under pressure? There is no time left for you to prepare for a meeting? Let us make it simple! Join our Dating in Fort Worth site, all you need to do is just create an impressive personal, choose a good-looking photo and then enter the chatroom to find out your future lover!
✨ Quick to date: Among millions of users, how magically if someone finds out you as their matching partner! Our pride is to connect people's hearts, then bring them long-lasting friendships, datings, or even happy marriages!
✨ Long-term relationship: As the best matchmaker, the Mingle2 dating site gives its users promised relationships! No more impractical love, no more one-night stands, cool guys, and hot ladies in the city of paradise, Fort Worth, will exceed your expectations!
Believe us, our Mingle2 site is always by your side to encourage you to look for your true love with all our devotion! As long as you need it, we will always be ready to take you to your lover!
Let Love Find You!
You are still waiting for perfect love? We are sorry but life is too short for you to do so! Among millions of people in Fort Worth, we understand you may think it extremely difficult to meet a person whose love belongs to you!
But don't give up! Stop trying too hard if you think it is out of the question. Take it easy! We will let love find you instead, why not? It doesn't matter if you are busy all the time and you have no time to have a date. It's not your fault if you are contributing to your future!
We, with deep sympathy for your problem, never get tired of creating chances for you to meet the missing piece of your heart!
Whoever you are, you deserve true love! Your soulmate can't stand waiting for you anymore, don't hesitate to take part in Dating in Fort Worth and share your own story, right now!