Completely
Free Online Dating
Dating In Washington, D.C.. Free Dating Site to Chat & Meet Singles
TONS OF SINGLES
639,302 new members per month
IT'S FREE!
Message anyone, anytime, always free.
SAFE & SECURE
We strictly monitor all profiles & you can block anyone you don't want to talk to.
IT'S QUICK!
Sign up and find matches within minutes.
Over 30,000 5 Star Reviews
Get the App!!!
Dating in Washington, D.C. is such a great experience for singles who want to get out of loneliness. Love is in the air, no matter how far we go!
Are you looking for a cool guy or a gentleman? Do hot ladies and dynamic men make it unable to take your eyes off?
Well, it doesn't matter what your answers are, love someone who you desire because you deserve it! Most people now are fed up with love, not because they want to be lonely, but the fear of being hurt once again keeps them hiring from the world. Are you one of them? Come on! Be brave to change your mind!
Love is for anyone in this life, and you are not an exception! Imagine there is a person who is always willing to take care of you, listen to you and share with you any moment, it's priceless, right? It's time for you to start a serious relationship with someone!
Wait, you don't know where to begin? Don't worry, Mingle2, our best free dating site, is always here to help you!
Join us and enjoy it right now!
Saving Time and Energy: How Online Dating in Washington with Mingle2 Can Simplify Your Dating Life
Searching for a suitable date can be a draining and time-consuming process, particularly for those with demanding schedules. Mingle2's online dating platform in Washington offers a streamlined and efficient solution for meeting potential partners, saving you valuable time and effort. Utilizing the platform's advanced search filters and intuitive interface, you can rapidly and effortlessly browse an extensive range of profiles in Washington and pinpoint someone who genuinely aligns with your preferences, ensuring your dating experience is both effective and enjoyable.
Mingle2 Is A Safe Dating Site
Many individuals find the dating landscape daunting, with countless singles feeling overwhelmed by the prospect of navigating it. However, Mingle2 prioritizes your safety while using the platform, offering a more secure experience. Our vigilant team closely monitors any suspicious activity, and users have the ability to report and block those they deem untrustworthy.

Embark on your journey to find a meaningful connection by visiting mingle2.com. Our user-friendly platform is not only quick and easy to navigate, but also completely free of charge! Say goodbye to the single life and hello to new possibilities with Mingle2.
What is the Dating culture like in Washington D.C.?
Dating in Washington, D.C., can be exciting and overwhelming at the same time. Where can you meet that special someone? What's the best way to get to know them? Where will you go on your first date and subsequent ones? The good news is that the District is full of singles and possibilities. So, let's take a look at what the dating culture is like in Washington, D.C.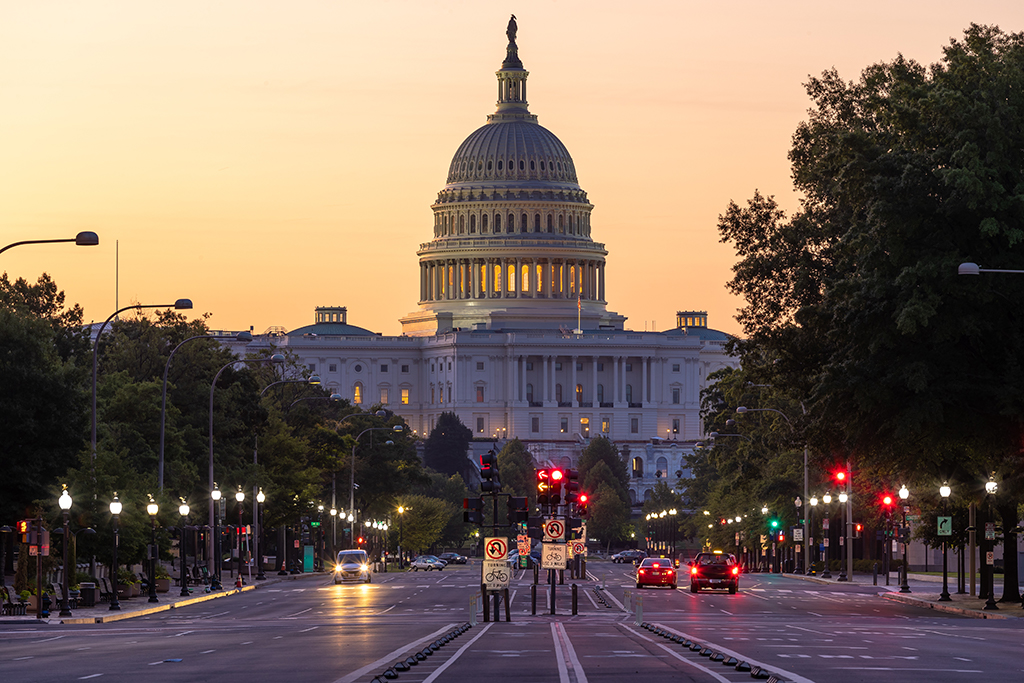 D.C. Could Stand For Dating City
Even though the nation's capital city is known for career goals and honoring dead presidents, it's also a fantastic city for love, even if it is only temporary. Some studies have even found that Washington, D.C. is one of the best cities to live in if you're single. The only issue is that people tend to prefer being single there.
Washington is full of young, ambitious people, so the dating culture is dynamic and energetic. Many people agree that there's no shortage of people who want to go out and meet other like-minded singles. Yet, just like other cities where online dating dominates, everyone is conscious that there are tons of options at any given moment. So, this makes commitment less appealing and allows daters to move on quickly and let a potential relationship fizzle out, regardless of how good it's going.
And anywhere there are large amounts of busy, young people - both socially and career-wise- people are preoccupied. In Washington, there aren't many singles who sense empty voids in their lives that need to be filled with romance. Alternatively, many people on the dating scene may wonder where a girlfriend/boyfriend would fit into their everyday lives.
So, What Should Washington Singles Do?
Yet, those wanting to hit the dating scene in Washington, D.C. shouldn't get discouraged, though. There are some great places to meet other singles who are ready to settle down and start a life - you just have to look in the right places. Let's take a look at a few places that will increase your chances of finding love.
It's all about Point Of View
Sometimes, it helps to take it outside. POV is the W Hotel's rooftop terrace lounge that draws a hip crowd with its seasonal cocktails, stylish decor, and gorgeous city views. In fact, this is a great location to get a unique view of the White House and meet new people. You'll love the luxurious feel of the comfy seats, and the dim lighting will make you want to get closer to a lucky stranger.
Are any baseball fans reading this?
Baseball games aren't only a great venue for a first date, but they can also serve as the perfect place to meet other baseball fans. The Bullpen is a famous hangout spot located outside of Nats Park. It features craft beers, live music, and is right outside of the centerfield gates. So, this is the perfect place to meet a blind date and sip on one of their famous Red Bull Vodka frozen slushies before catching a Nationals game.
The pick-up joint - Madam's Organ
Washington, D.C. has its fair share of clubs and bars that are popular with those wanting to start dating. Madam's Organis a four-story building that houses five bars, in which locals know the second floor as the "Pick-Up Joint." If you're looking for a good time, they not only allow but actually encourage people to dance on top of a table! With half-price wine and beer and live music every weeknight, this stop makes it impossible not to have a blast.
The bottom line is that those looking for dating spots in Washington, D.C., will not be disappointed. However, if you're looking for long-term love, this may be a different story! It seems this is one city where people would rather hook up for a night or two and then move on.
New in Washington, D.C. ? No problem. Create an account on Mingle2 free dating site today and meet your date.
Dating In Washington At Mingle2 Site, Where True Love Begins
Online dating is getting more and more popular, have you wondered the reason why? Actually, most users at Mingle2 claim that joining Dating in Washington, D.C. site brings them the best matchmaking ever! Do you find it unbelievable? Nevermind, we will show you how this dating site creates your fascinating moments:
✨ Widely used: Accessed by millions of users in Washington, D.C., the Mingle2 dating site is a wide love network for you to explore! Believe us, your missing piece for a memorable dating in Washington, D.C. is waiting for your participation!
✨ Swift response: What to do for perfect online dating? It's much simple than you imagine, I am sure! Login to the dating site, enter the chatroom, leave a love message, the right-off-the-bat reply of your soulmate will satisfy you!
✨ Quick and easy access: Your daily work makes you under pressure? There is no time left for you to prepare for a meeting? Let us make it simple! Join our Dating in Washington, D.C. site, all you need to do is just create an impressive personal, choose a good-looking photo and then enter the chatroom to find out your future lover!
✨ Quick to date: Among millions of users, how magically if someone finds out you as their matching partner! Our pride is to connect people's hearts, then bring them long-lasting friendships, datings, or even happy marriages!
✨ Long-term relationship: As the best matchmaker, the Mingle2 dating site gives its users promised relationships! No more impractical love, no more one-night stands, cool guys, and hot ladies in the city of paradise, Washington, D.C., will exceed your expectations!
Believe us, our Mingle2 site is always by your side to encourage you to look for your true love with all our devotion! As long as you need it, we will always be ready to take you to your lover!
Let Love Find You!
You are still waiting for perfect love? We are sorry but life is too short for you to do so! Among millions of people in Washington, D.C., we understand you may think it extremely difficult to meet a person whose love belongs to you!
But don't give up! Stop trying too hard if you think it is out of the question. Take it easy! We will let love find you instead, why not? It doesn't matter if you are busy all the time and you have no time to have a date. It's not your fault if you are contributing to your future!
We, with deep sympathy for your problem, never get tired of creating chances for you to meet the missing piece of your heart!
Whoever you are, you deserve true love! Your soulmate can't stand waiting for you anymore, don't hesitate to take part in Dating in Washington, D.C. and share your own story, right now!