Completely
Free Online Dating
Dating In Nashville. Free Dating Site to Chat & Meet Singles
TONS OF SINGLES
639,302 new members per month
IT'S FREE!
Message anyone, anytime, always free.
SAFE & SECURE
We strictly monitor all profiles & you can block anyone you don't want to talk to.
IT'S QUICK!
Sign up and find matches within minutes.
Over 30,000 5 Star Reviews
Get the App!!!
Dating in Nashville is such a great experience for singles who want to get out of loneliness. Love is in the air, no matter how far we go!
Are you looking for a cool guy or a gentleman? Do hot ladies and dynamic men make it unable to take your eyes off?
Well, it doesn't matter what your answers are, love someone who you desire because you deserve it! Most people now are fed up with love, not because they want to be lonely, but the fear of being hurt once again keeps them hiring from the world. Are you one of them? Come on! Be brave to change your mind!
Love is for anyone in this life, and you are not an exception! Imagine there is a person who is always willing to take care of you, listen to you and share with you any moment, it's priceless, right? It's time for you to start a serious relationship with someone!
Wait, you don't know where to begin? Don't worry, Mingle2, our best free dating site, is always here to help you!
Join us and enjoy it right now!
Building Connections: The Benefits of Online Dating in Nashville, Tennessee with Mingle2
Mingle2's online dating platform in Nashville, Tennessee presents a unique opportunity to forge meaningful connections with potential partners. Engaging in conversation and getting acquainted with potential matches online helps establish a solid foundation for a deeper relationship, allowing you to identify shared interests, values, and goals.
Whether you're searching for a long-term partner or simply seeking new friends, Mingle2's online dating platform in Nashville, Tennessee facilitates easy connections with like-minded individuals, fostering a supportive environment for forming lasting relationships.
Meeting Offline: How to Successfully Transition from Online Dating to In-Person Dates
Moving from online dating to an in-person meeting can be both thrilling and anxiety-inducing. To guarantee a successful and enjoyable initial encounter, adhere to the following steps:
Start by cultivating a robust foundation of trust and communication with your potential match via the dating platform. When you feel prepared, propose a video chat or phone call to deepen the connection and assess your compatibility.
Once both of you are at ease, arrange a neutral, public location for your first face-to-face dates, such as a café or park. Notify a close friend or family member about your plans and share your whereabouts for safety purposes.
Finally, remember to unwind, be genuine, and enjoy the experience, as the objective of the date is to learn more about each other and explore the possibilities for a more profound connection.
The Uniqueness of Dating in Nashville
Southern cities have for a long time maintained their charm and appeal. If you have recently moved to this city, you may have noticed this appeal, and it may have left you a little bit confused. We have broken down a few things that add to the uniqueness of dating in Nashville. Below are some of the things that you will notice, and it might help to change your dating habits to find that special person.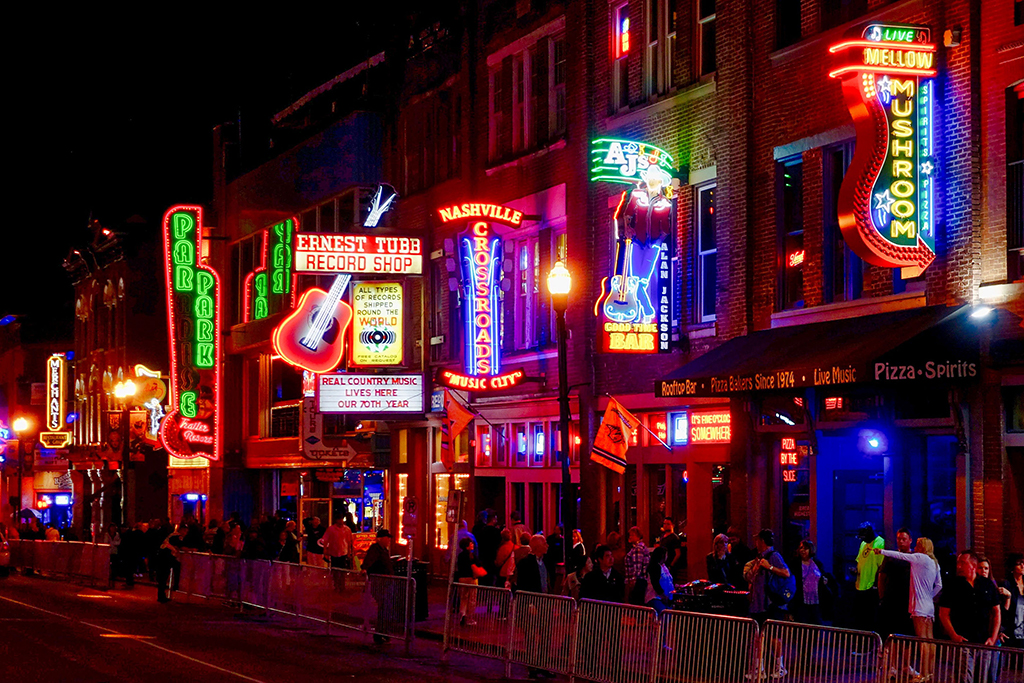 Big City but Small Town
Everyone might knows everyone. Though, the dating pool can start to feel like a wading pool. They may have dated each other, or they know someone who has. It can be a good and a bad thing. The bad is you may know everything about someone before you meet them. On a positive thing is you may know what they like and be ready to dazzle them for that first date.
You Can't Run Away from a Bad Date
If you are from a city and are used to bailing out on your date when it's going badly, you may need to forget that habit when you move to Nashville. What's the point? You will end up seeing that person again, whether when working together on something or bump into them in your daily activities. So, if your date doesn't turn out as you expected, be polite.
Higher Standards
Ideally, people move to Nashville to settle down. The person you will most likely meeting for a date already knows what he or she wants. As such, they do not gamble with what they think could work. As a person from out of town, you need to keep this in mind when you ask someone out on a date.
Hot Ladies and Chivalrous Gentlemen
If you think you can slack and get the guy, you are in for a surprise. Southern ladies are hot. They put in great efforts to look stunning with their curls, hair held high, heels, and shaved legs. As a lady, you may need to step up your game if you want to snag that gentleman you have your eye on.
When they say chivalry is dead, that's not the case in Nashville. An out of towner guy will need to learn how this and quickly if he wants to go out on a date. Tip: your life can become better if you have a boat. A lake house is an even better babe magnet.
Marriage
In the South, most people marry young. As a result, it is harder for singles in Nashville. Don't be surprised to find you are the only single person at a dinner party. You end up feeling worse as the host keeps apologizing for inviting couples only.
Observe Dating Etiquette
In Nashville, once you go out with someone, you are expected to observe the dating etiquette. Open doors, offer your jacket when it gets cold, and pay for the date.
New in town? No problem. Create a new account on Mingle2 free dating site today and meet your date.
Dating In Nashville At Mingle2 Site, Where True Love Begins
Online dating is getting more and more popular, have you wondered the reason why? Actually, most users at Mingle2 claim that joining Dating in Nashville site brings them the best matchmaking ever! Do you find it unbelievable? Nevermind, we will show you how this dating site creates your fascinating moments:
✨ Widely used: Accessed by millions of users in Nashville, the Mingle2 dating site is a wide love network for you to explore! Believe us, your missing piece for a memorable dating in Nashville is waiting for your participation!
✨ Swift response: What to do for perfect online dating? It's much simple than you imagine, I am sure! Login to the dating site, enter the chatroom, leave a love message, the right-off-the-bat reply of your soulmate will satisfy you!
✨ Quick and easy access: Your daily work makes you under pressure? There is no time left for you to prepare for a meeting? Let us make it simple! Join our Dating in Nashville site, all you need to do is just create an impressive personal, choose a good-looking photo and then enter the chatroom to find out your future lover!
✨ Quick to date: Among millions of users, how magically if someone finds out you as their matching partner! Our pride is to connect people's hearts, then bring them long-lasting friendships, datings, or even happy marriages!
✨ Long-term relationship: As the best matchmaker, the Mingle2 dating site gives its users promised relationships! No more impractical love, no more one-night stands, cool guys, and hot ladies in the city of paradise, Nashville, will exceed your expectations!
Believe us, our Mingle2 site is always by your side to encourage you to look for your true love with all our devotion! As long as you need it, we will always be ready to take you to your lover!
Let Love Find You!
You are still waiting for perfect love? We are sorry but life is too short for you to do so! Among millions of people in Nashville, we understand you may think it extremely difficult to meet a person whose love belongs to you!