Did you know the art of revealing yourself? Expressing and revealing your authentic self whether on dating sites and apps or dating in-person greatly helps to foster a deeper connection in relationships.
Dating for the LGBTQ community has become comparatively easier over the years. With the convenience of dating sites, dating apps, gay-friendly bars, and clubs to find the love of their life. Mingle2 is among one of those dating sites perfect for meeting new people and trying your luck finding "the One". Things become a lot easier in dating when one knows how to express and reveal themselves to others. It is indeed an important part of interacting with someone.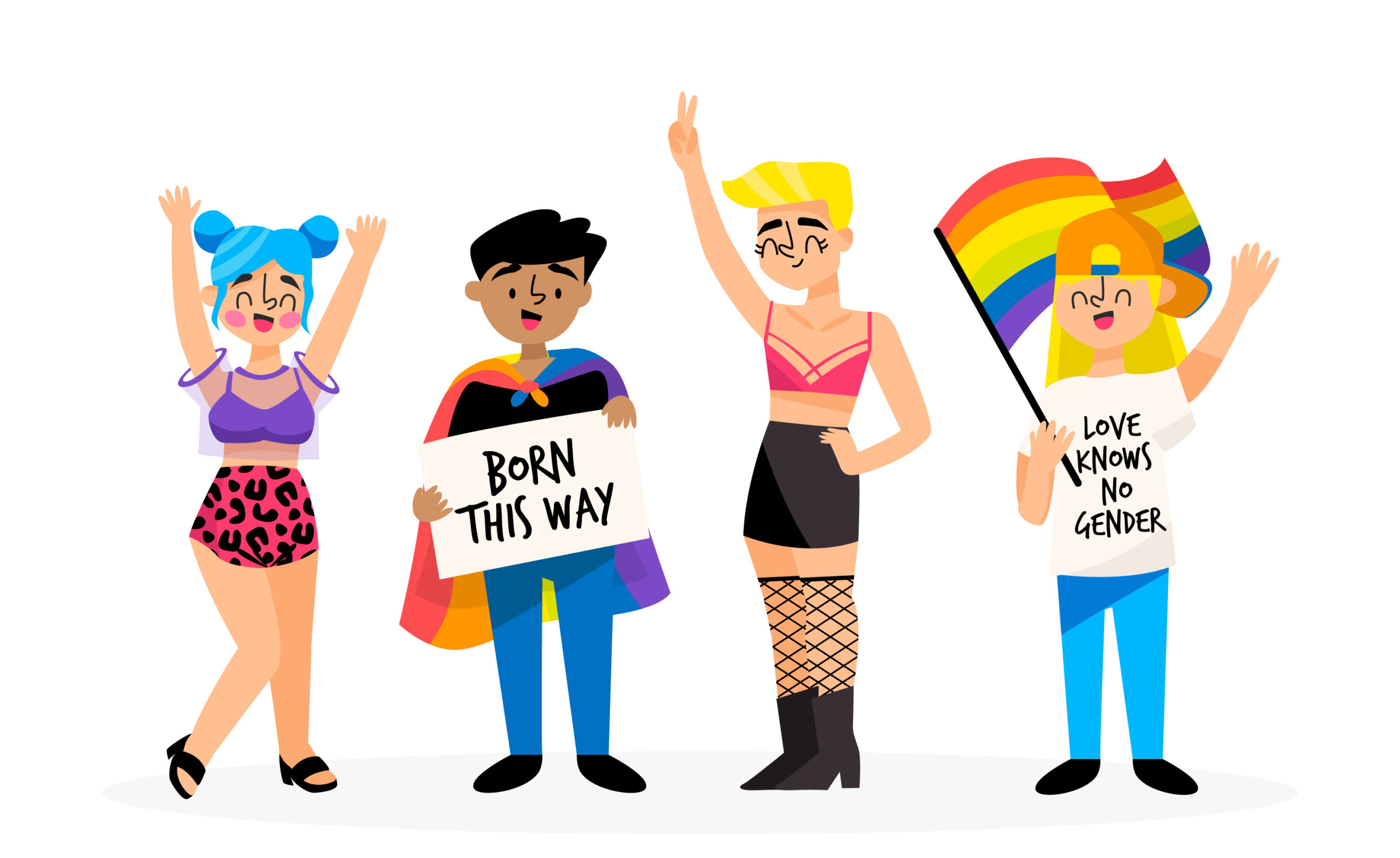 Why we need it?
We desperately seek out the people who can understand us. But we seldom put any effort to express ourselves in a way that others can understand us. For example, the disclosure of personal interests, feelings, emotions, and problems with each other. When is too soon or too late to reveal yourself in a relationship? In a relationship, the problem is when and how much to reveal yourself to your partner? So as not to overwhelm the other person.  Therefore, a lot of people find it hard to decide a degree of openness and freedom with a person they are attracted to. There is no doubt that a healthy relationship is based on the foundations of truth, honesty, and mutual respect. But taking things slow and steady is always a healthy approach when it comes to relationships.
Before diving into this, let's make one thing very clear. The time and pace of your coming out to friends and family is a thing that only you can decide. But there are many more interesting things about you than just being gay. So, the below mentioned will focus on expressing yourself authentically to the people around you for developing healthy relationships.
So, here are a few considerable suggestions for you based on relationship science, psychology, and a little bit of common sense about how you can learn this art of revealing yourself.
Manage your Expectations
When it's about revealing your authentic self, others' opinions should not matter. Expectations sometimes blind us to take a reality check. When things don't go according to our expectations, we don't feel very good. Examples of bad expectations could be You hitting on a straight cutie at the bar for merely a brief eye contact (Don't worry! happened to us all), or depending too much on a week-old relationship. But when you finally decide to express yourself to the people, do it with pride. There should be no expectations whatsoever to be accepted or embraced all of a sudden. Before expressing yourself fully, take a little time out for yourself to question whether you are ready to handle the change that comes with it.
Use dating sites or dating apps
The 21st century is one of the easiest times the LGBTQ community has seen in history. Although it is a work in progress, acceptance in society has increased. It has brought people of the community together via Dating Sites, Apps, and other hangout spots like bars, clubs. They explore more about their community and navigate ways to interact with other people to build relationships. There are plenty of options like Mingle2 and many others that allow matchmaking services based on personality by making profiles. Therefore, a significant thought should be put into expressing yourself over the profiles on dating sites or dating apps. Boy oh Boy! You don't want to end up being portrayed like a boring guy (unless! you're going for that vibe). So, in order to be effective start by keeping it short, simple, and yet authentic. It will enable you to connect with more people of your interest.
Looking Beyond Sexuality
 Sexuality isn't the only thing that you should be bothered about. There are other things besides you being gay, that makes you a beautiful, unique person. Try to bring those things into the light with you too. Before having this discussion with someone else, first, ask yourself. what are some good things I like others to see about me? Notify those positive points of your personality. Mention them whenever you talk to someone interesting. The first step in revealing yourself is to present all of your personality. Do not let a small part of your personality define your unique authentic self. Making a list of "My top5 strengths" is always helpful to smoothen the process. It also helps to build your esteem since it challenges you to find good things about yourself. So try to present yourself as a person, not a singular characteristic.
Go Slow and Steady
Have you ever heard of the "Dance of the Seven Veils"? The dancers slowly remove all seven curtains before revealing the last one. The relationships are much like that too. Every curtain that you unveil brings a level of understanding with your partner. From your birthday, your favorite color to your deepest feelings, you have to reveal everything slowly. You have to observe each time you unveil something about yourself. If you feel safe sharing it, reveal it further and deeper. This will provide you the disclosure that you need to take your relationships to another level. While you are at it, take some time to learn about others. Actively listen and, you will shortly be able to master this art of revealing yourself to people around you.
Be Patient
Lastly, it is fair to mention that Patience is important. It is not the ability to wait, but it is the ability to keep a good attitude while waiting. So, remind yourself to be patient. Especially when you are trying to reveal or express yourself gradually in hopes of building a stronger bond with your partner. You will eventually learn and once you do, it is going to help you a great deal. Try to be consistent in your approach towards others. Moreover, while you're trying to make others understand you. Be an active listener and observer to understand others too because it is a two-way street.