There was breaking news about the scrapping of Section 377 on September 6, 2018. This made the country burst out in rainbow colors! For the LGBTQ community, this was more than just another law to do away! They tasted success after suffering for over two decades.
The Chief Justice, Dipak Misra, and Justices DY Chandrachud, AM Khanwilkar, Indu Malhotra, and Robinton Fali Nariman had been hearing petitions against this heinous law. Section 377 used to criminalize homosexuality. However, with the scrapping of this law, the LGBTQ community felt relief like never before.
The struggle had existed since 1991. Several notable activists and lawyers have been vociferously against this draconian law. They decided to make the community feel inclusive.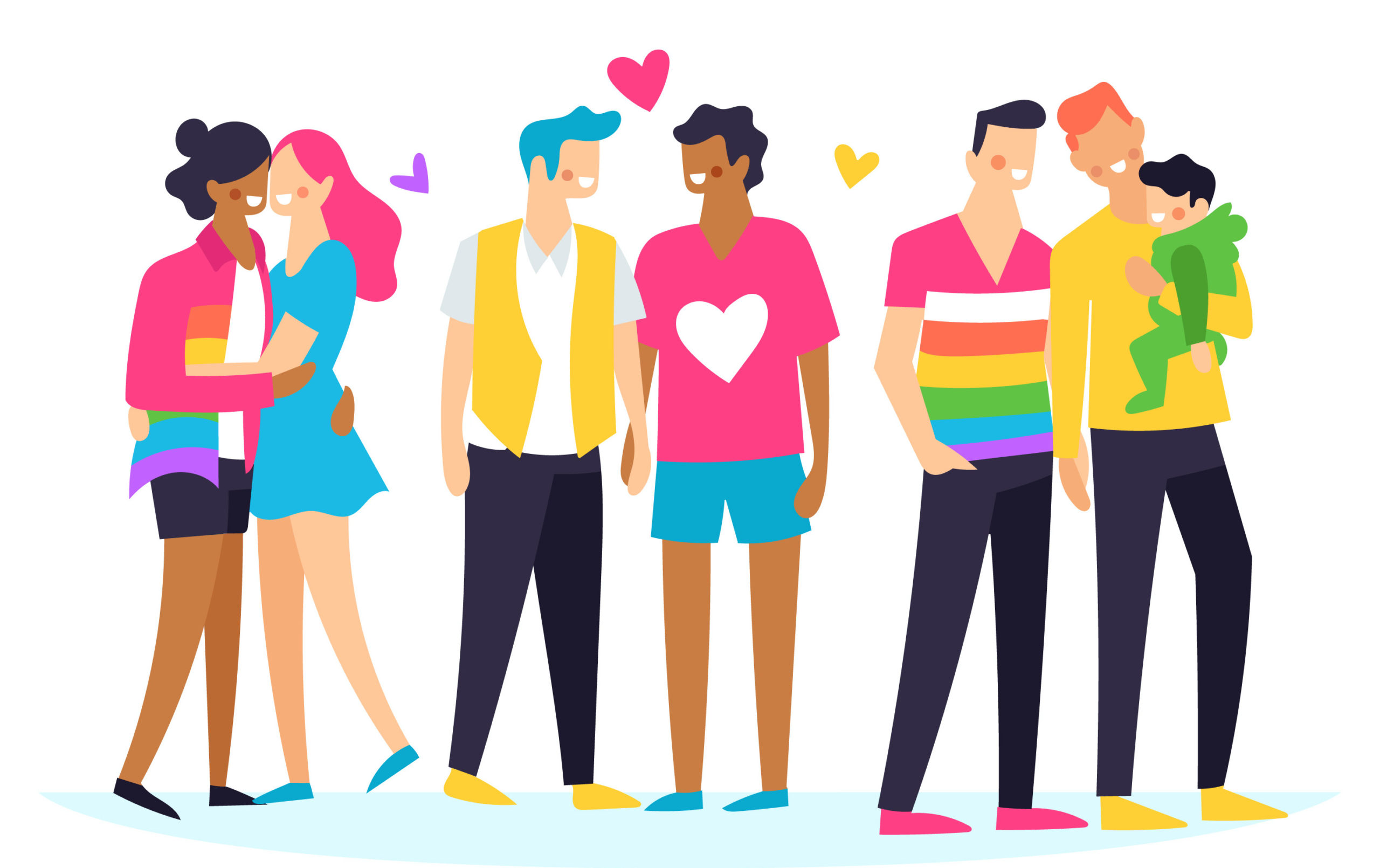 How It Helped the LGBTQ Community?
Today, Indian people are more vocal and feeling bold to come out. Few celebrities spearheaded the movement, which made the commoners to become more compassionate. An Indian prince, Manvendra Singh Gohil of Gujarat, has been one of the first among the royalty to come out as gay. Sportswoman Dutee Chand came out for having a same-sex relationship. Even Menaka Guruswamy and Arundhati Katju were exposed as same-sex couples.
Films and Series Opening Up
In 2016, the Hansal Mehta directorial venture of Aligarh showcased how gay relationships were viewed in small towns in India. Yes, the society needs to change. However, it will be a matter of time before more such openness comes to us naturally, felt several activists at that time. The first step has been a success, and the overall decriminalization of homosexuality was a good move in the direction. The filmmakers approaching this topic without making it too cringe-y was a challenge. Yet, films like 'Ek Ladki ko Dekha Toh Aisa Laga' released in 2019 and the much recent release of 2020, 'Shubh Mangal Zyada Saavadhan' highlighted the plight of same-sex couples.
Moreover, the LGBTQ community received great appreciation and recognition from the web series makers. The year 2019 saw the web series named 'Made in Heaven,' where the gay couple has to fight it out against the family.
More Freedom for All
The Supreme Court of India had declared Section 377 of the IPC to be irrational, arbitrary, and incomprehensible. This law was long due since it had been in place since the British rule over India. Homophobia was rampant. People with an affinity for the same sex were looked down as a 'criminal.' However, this thought has changed a lot in the recent times. Though for complete inclusiveness, many steps are in place. The wheels are in motion, as there are dating sites developed for the LGBTQ community members.
As they are free to be gender fluid, they also need some love. They search for the best dating sites to get their soulmates for life or some casual hangouts.
Dating Apps and Sites Showing More Heart
Online dating has changed the lives of many people in India. However, it was not easy for the LGBTQ community. Thus, the hearts of New Indians have thoughts of ways to appease all Indians and not just the straight ones! The developers realized a need to have online dating sites to find specifically gays or bi-sexuals in their city. It is a safe way to meet the fellow LGBTQ members online and feel free to express them before speaking out.
The dating websites for the Indian LGBTQ community are of great help because they have narrowed down their best possible matches. Let us take, for example, it would be tedious for a trans-person, lesbian, or gay to search through thousands of profiles. Using online dating sites for straight people, to know a person's sexual orientation will take a longer time. On the contrary, with specific sites for Lesbians or gays, you can meet a partner with a similar orientation like yours! This also means less chances of turning down or 'swiping left'.
Getting Apps to Define You As You Are
Everyone has an identity that they want to project, and this is the perfect stage for them to do so. Nothing could be more welcoming and inclusive than knowing there is a gender-fluid option for you. It feels warm and welcoming when you do not worry about filling in the gender column if you state yourself as non-binary. More dating sites like Mingle2 are coming up with every passing day, and nothing is more appreciable than finding perfect matches for you.
It is heartening to know that you have scores of members in the LGBTQ apps who are willing to hang out with you. Moreover, there are safe places for such people to date away from the homophobic people if they want. Many heterosexuals are still not able to accept homosexuals in their dating site.
New Hope for New Indians
The Indians today are more welcoming and adaptive to changes. By decriminalizing Section 377, they showed that they are great at throwing away anything that suppresses them. A community will only stand strong if it considers being one with everyone and considers them as humans first.
Yes, we are looking at newer laws to make surrogacy or adoption processes easier for the gay and same-sex community. We have to understand that everyone needs love like you and me. There is no denying about this aspect, and so we cannot ignore the physical and emotional or sexual needs of a person. The dating sites like Mingle2 are an extension of support for our fellow humans from the LGBTQ community.
2020 and the coming years will be much different and positive for the LGBTQ community. There will be many free dating sites to enjoy their freedom and life with ease and respect!