Are you looking for answers on how to be a better lover to your girl while stuck in this Lockdown? How to make her feel good within the four walls of a house? How to kick away the boredom? Well, here we have a complete guide for you to be the best she could ever ask for.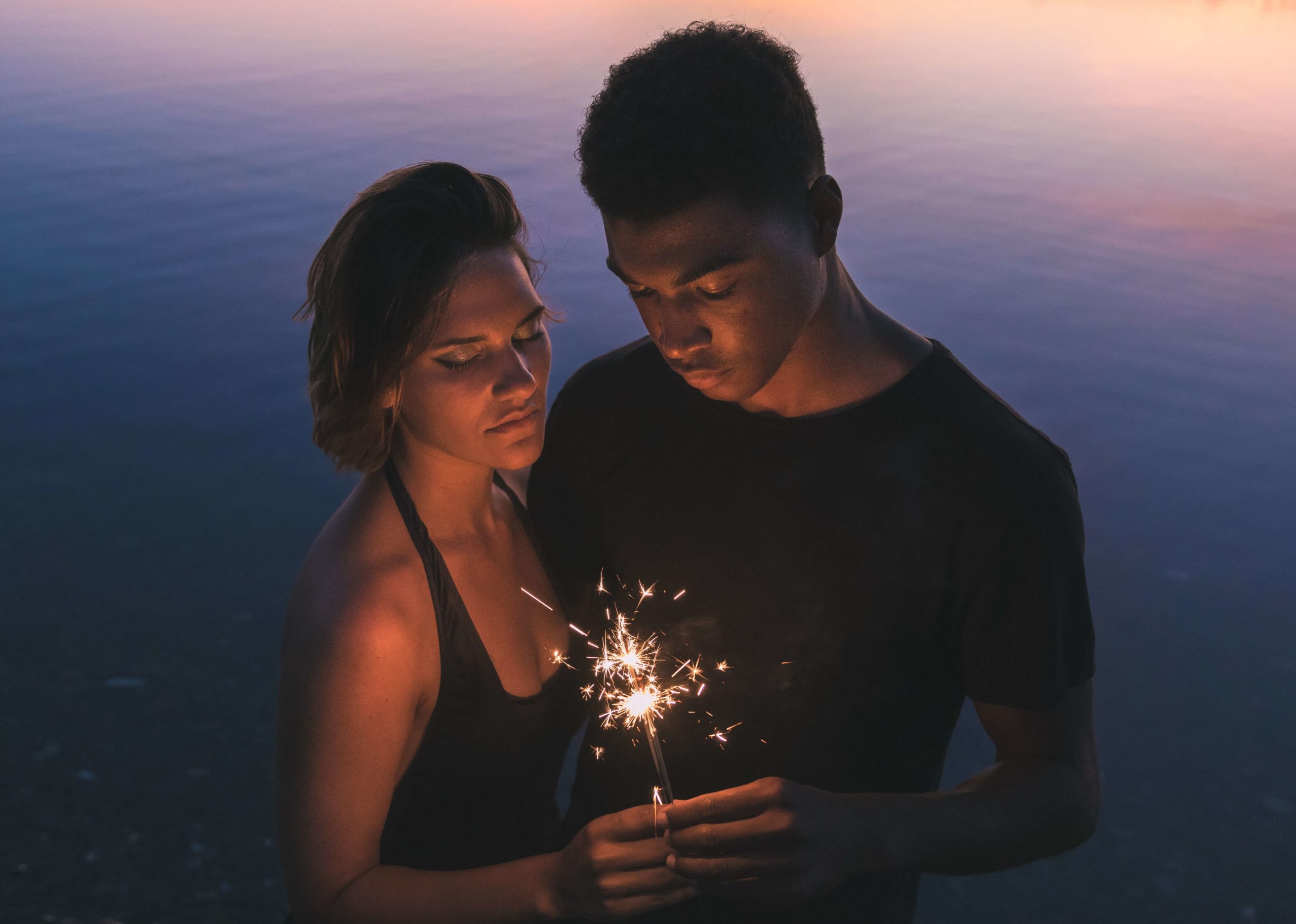 1.
BE A FRIEND FIRST!
That's right, boys. Girls want to talk to somebody without the fear of judgment. They want to feel free. They don't want to hide their scars and weaknesses under a blanket and pretend to be perfect all the time. So make her comfortable to be in her skin and be her friend. Hop in with a tub full of ice cream when she is sad and dance to her favorite tunes when she is happy. Don't judge her baggy clothes or her messy hair during the lockdown. She deserves a little rest from being perfect all the time. After all, you didn't wish for a barbie doll, did you? Give her a comfortable environment to speak up and express even the hardest of feelings. 
For those couples who are working hard to maintain a long-distance relationship, you might want to change your ways a little. Do things that you would do with your friends! Play games together online or watch movies through video chatting. Find methods to enjoy the simplest things in your day-to-day life. Add a pinch of humor to your texts and make her laugh. Help her be herself in every essence! For friendship doesn't come with an expiry date.  
2.
COOK WITH HER! 
Aren't all of you watching 'How to cook this' videos daily on your YouTube? When was the last time you made something for her? You might be surprised to know that cooking is one of the most therapeutic things to do with a partner. Put on some groovy tunes, lick some cheese, and get on to the kitchen floor. Swirl her around like the cream you love slurping and make it the best memory she would ever have! But seriously guys, you need to contribute in the kitchen and also household chores. If she already didn't love you before, she will fall deep watching you make her breakfast pancakes and washing the dishes after! Yes, do not forget to clean the kitchen after you make her something overly delicious and fancy! Leaving the mess to her? A very bad idea. 
3. LISTEN! 
There will be times where she might be right. Do not let ego get to your head. Be a humble man and listen to what she has to say. She wants the best for you, so instead of putting her down, let her counsel you. That's what people who care about you do! We forget in the daily lives to listen to a person speak. So do not feel attacked when she is trying to correct your eating style or your hygiene habits. She wants a human, not a pet animal. So give her the best version of you to cherish. A funny, little careless with a punch of love is what women are looking for. Now that you in lockdown, you have no other option but to give it a hearing. It might get frustrating but ask for space instead of fighting. Treat her with respect and dignity and let her be your guide. There are no hierarchies here. Its modern age!
4.
TALK IT OUT!
There is no textbook to teach you 'How to say sorry?' but yes your actions matter. So when you mean to apologize, do it with the bottom of your heart. Show her how much you love her by doing the things she would appreciate. Maybe dressing up at home for a candlelight dinner might help?  
Communicating things, noticing the minute details might help. Being locked in the same house with not many things to indulge in, you might get bored. You might start having fights. But don't let it get to the point where you cannot come back from. Respect her opinions even when they differ from yours. The expression is the key! Give warm hugs, let your tears roll, express in-depth your feelings, and make her feel at home with you. Express your feeling both happiness and sadness. Dive into the past and share your experiences. Reflect on your choices and introspect together. Make this time about learning from the past and moving forward. And while you're at it, don't forget to tell her how beautiful she is, even when she is not really at her best and you know it. Yes, guys, you will have to do that. So buckle up, there are a few more weeks before you find some space away from your girl!
5. MAKE HER FEEL LIKE A QUEEN! 
Men, if you can ace this, you'll know what heaven feels like. Your superwoman needs head massages, soothing back rubs, and soft caressing down her skin. For there are some actions that speak love louder than words! So grab some peppermint oil and relieve her of her menstrual pains. Be patient when she is not in the mood. Give pleasure, take pleasure. That's the rule, my lord. Nothing in the world comes free. So better make this your cup of tea! It is a lot about facilitating each other into growing stronger and better together. You have to learn to co-exist and push your partners to achieve their goals. Even if it means getting up early with them and making them do yoga because they need to stay fit more than you! Love is all about the small things you do! And all your grand gestures are anyway shooed away by Covid19 so sit back and paint some walls with your girl. Throw some color around and wear some shades of laughter. For once lost, time never comes back. 
Cherish these days by singing Frank Sinatra or Kishor Kumar as she hums with you to the romantic tunes. Men, you now know what to do to stay on cloud nine. Fasten your belt for you're already in the ride.
For those who don't have a girl to please yet, get onto the free online dating sites and find someone to spend time with. And when you do get someone on an app like Mingle2, do not forget to treat her like a Queen!