The fear of getting rejected by one's family has prevented many LGBT from coming out to their parents, spouse, or kids. The circumstance is even worst with LGBT parents. It can be tough for children to understand, considering their level of maturity.
Coming out as a lesbian, gay, bisexual, or transgender is no easy task, especially to family members. It is more or less one of the most challenging situations faced by LGBT people. While LGBT dating continues to grow stronger, discrimination from society still stings like a bee.
The fear of getting rejected by one's family has prevented many LGBT from coming out to their parents, spouse, or kids. The circumstance is even worst with LGBT parents. It can be tough for children to understand, considering their level of maturity.
True, it's easy to hide your sexuality from your kids when they are much younger. But they will soon start noticing things as they grow older and wiser. The need to come out to them that you're not 'straight' becomes necessary at that time.
So how do you break the big news to your children that you are gay, lesbian, bi, or trans? This is a sensitive issue, so you must be careful. You wouldn't want your little angels to struggle with adjusting to your LGBT status.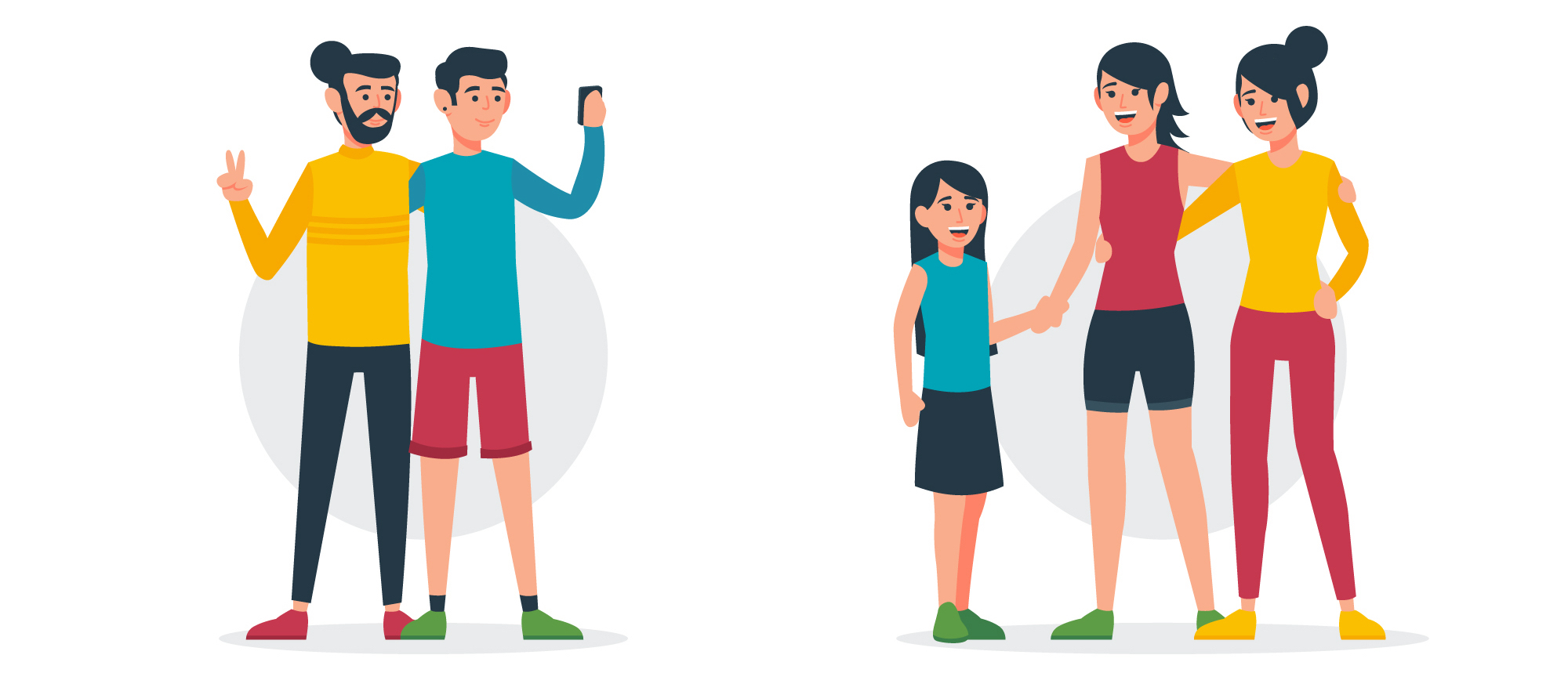 What does LGBT mean?
Before we dive into discussing the best way of telling your kids that you are LGBT, it's important we know what the term means for clarity.
LGBT is an abbreviation that comprises the words, Lesbian, Gay, Bisexual, and Transgender.
Lesbian: Lesbian relates to homosexuality in women. The word refers to a female who is sexually or romantically attracted to other women.
Gay: Gay is primarily used to refer to a homosexual person, especially to males. It's as well used to refer to the practices and cultures that associate with homosexuality.
Bisexual: The term bisexual is often used to refer to someone who is attracted to both men and women. Similarly, a person who possesses a male and female organ is also regarded as bisexual.
Transgender: This is a person whose preferred gender identity does not match his/her assigned birth gender. For instance, a male who identifies himself as a female. These people may also identify as heterosexual, homosexual, bisexual, pansexual, polysexual, or asexual.
How do I tell my children I am LGBT?
So back to the question of how to let your children know you're LGBT. The truth is, many straight people regard the LGBT lifestyle as a very awkward one. They see it as an abomination against nature. They tend to find it disgusting when they identify with such persons.
You may not be able to tell if your children have such an ideology. Hence, coming to them to reveal your sexual identity as an LGBT is understandable to be a hard task. More so, the fear of exposing young kids to the knowledge and ideas of LGBT is disturbing to many parents. Nonetheless, here are some helpful tips on how to tell your kids about your true sexuality.
Gain confidence
Coming out to your children is a positive step. You must understand that. If you're not yet confident about your sexual identity, then there is no need to tell your kids. Next is to discard any fearful thoughts of your children not accepting you. You raised and nurtured them, so there is a high possibility that they will understand you.
Know the right time to come out
The sooner, the better is a good rule to follow in situations like this. Many people, including children, don't appreciate it when you hide the truth from them. It may upset your kids if they realize that you've kept the facts from them for a long time. And that will likely complicate things.
Not telling them for a long time may get them wondering why you have kept mute all this while. As a result, they may see homosexuality as something shameful that one should not reveal. It could also make your children feel like you don't trust them. This could stir anger in them, and it may become tougher to get them to understand. You wouldn't want any of this, would you?
So it's important to discuss your sexuality with them as soon as possible. Have a heart to heart conversation with your children and let them tell you how they feel about your LGBT status.
Normalize it and make your reasons known
Help your kids understand what LGBT is and let them know it is not a bad thing. Explain to them that you get your happiness and pleasure from being LGBT. Everyone has the freedom to do what makes them happy as long as it doesn't hurt others.
Moreover, research shows that many children always like to see their parents happy. If you make your kids understand how glad you are as LGBT, then the stress is over. It increases the possibility of them accepting you for who you really are.
Ensure to offer them best parenthood as possible
There is a common myth that children who grow up with LGBT parents do not receive the best upbringing. But that's all it is – a myth.
This calls for a need to tell your kids that you will continue to be a parent irrespective of your sexuality. Assure them that it will not affect your unconditional love for them in any way.
Give them room to ask questions. It's a two-way discussion, and you bet they would be curious over many things. Appreciate and warmly welcome their questions. Provide answers to them with due honesty and friendliness.
This should also create the need to make them open to you. Allow them to share their sexual experiences with you. Some people's sexuality tends to change as they grow and gain more experience in life. Your children may also be heading towards becoming LGBT without your knowledge.
So this will also a great time to encourage them to tell you about their sexual challenges. Once they do, ensure you guide them through with love.
If your kid is underage to have any of such encounters, then be more open with them. Make them understand they are free to choose their sexuality when they start dating. Let them know that you care about their happiness as much as you care about yours.
Lastly, thank your children for listening to you and tell them how glad you are to be able to open up to them.