Dating can be tricky, and first dates are no exception. They can not only be nerve-racking, but can be the foundation that rests on serious relationships. It's important when online dating to make sure your first meeting with your possible future significant other is special and memorable. At Mingle2, we're committed to guiding you along the way and helping you find your perfect match. Now it's time to meet them in person. Here are some of our tips on how you can ensure your first date with your perfect match is memorable.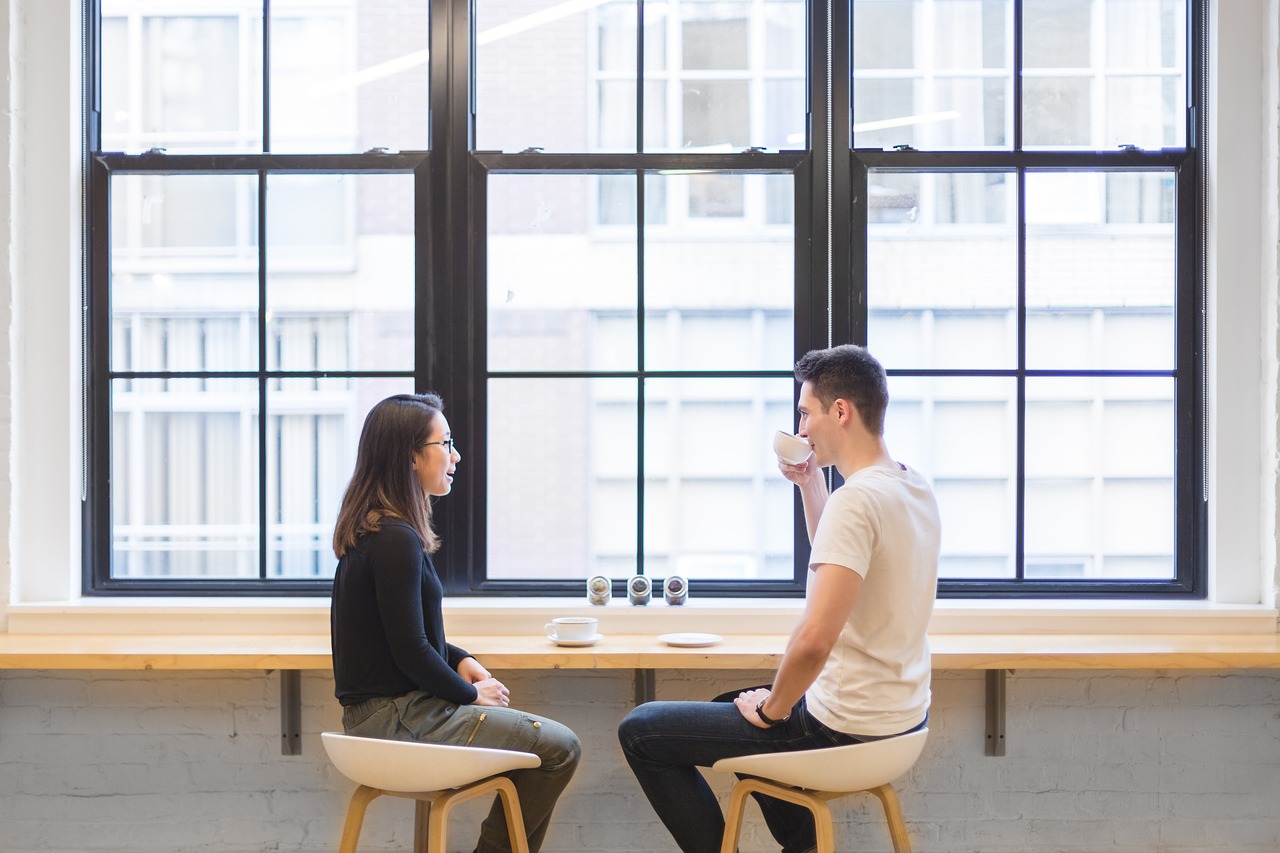 Dress your best
Looking the part is crucial for a first date. Because it shows your date that you put in some time and effort to look your best. Trust us, rushing out the door in sweatpants. And unwashed hair is not going to send off a great first impression. Here are some of our tips on how you can perfect your look for the date:
● Plan out your outfit! The outfit you wear will depend on where you're planning on going and what activities you're going to do. For example, a fancy dinner date will require a much more dressed up look than a night of mini-golfing. Do some shopping beforehand and put your best foot forward!
● Put in that much-needed self-care and spruce up your skincare. If you desperately need to step up your skincare routine, check out these tips.
● Go for a look that fits your personality. A dress and five-inch heels may look great. But if it doesn't feel like something you would normally wear, it may not be the best idea. Find something that you feel comfortable going out in!
● Make sure you're well-groomed and ready to go! For men, you'll want to make sure you get a quality shave with a fresh set of razors that will have you looking sharp and will impress your date. Men you'll also want to look into changing up your hairstyle and go for a popular and stylish haircut that will make you really stand out. For women, a fresh trendy haircut may also be the icing on the cake for your big date, but if you're not ready to commit to a new hairstyle, sprucing up your hair with styling products can give your hair a nice touch up for the night!  
Making sure you're prepared for your date and dressing your best will be sure to not only impress your date. But it will also have you standing out from the crowd. Don't be afraid to show off your looks and look your most presentable self!
Plan ahead
Making your date memorable means planning out a day that's magical. Here are some things to consider that will help you plan out your night with your partner!
● Ask about their interests to help coordinate your plans and see if you have any similarities. For example, if you and your partner are both movie buffs, a ticket to that new movie release will be a date both of you will enjoy!
● If you met online, be sure to check out their profile to get a better idea of what plans may be best for them! It's likely that you've already built a foundation of common interests. And have gotten an idea of what type of date they would enjoy, so keep this in mind!
● Try to think outside the box! Most first dates happen over dinner. But if they seem like the adventurous type, a game of laser tag may be more their speed. Furthermore, it'll be exciting for you to try out different types of dates and see what you enjoy as well! 
It can be hard to plan out the first date, especially if you're unsure of their interests. If you haven't been on a first date in some time, check out some of these first date ideas to help you brainstorm.
Keep an open mind
Once you have your plans set in place, it's time to go on the date! While on the date, it's important to make sure you keep an open mind. It can be easy when meeting someone for the first time to make snap judgments, but keeping an open mind may help the date go more smoothly. Plus, being open to new ideas can lead to new opportunities in the future.
Whether your date wants to try a new restaurant or go skydiving one day, it can be exciting to try new things and put yourself out there. If you're having some trouble opening your mind to new ideas, check out this guide.
Don't be afraid to have some fun
Going along with keeping an open mind, it's important to remember this is a fun and exciting first meeting with someone who may be your future significant other. While the dating scene can be a difficult and frustrating process, putting yourself in the mindset of having some fun can help you along the way and enjoy each date you go on. Instead of getting frustrated, try to live in the moment! This will help you enjoy the date and see the positives, rather than dwelling on the negatives and feeling hesitant to go on a first date.  
Try to have some fun with the date, even if it's not exactly how you planned. For example, if dinner takes less time than you thought, grab a coffee afterward! Spontaneity can be an exciting part of first dates, so don't be afraid to change things up! Even something as simple as a coffee can mean the world to someone, and show that you're really interested in them and willing to keep the date going.  
Be yourself
Most importantly, it's important to make sure that you be yourself! From creating an honest online profile to the first date, showing your true colors will be much more memorable and respected by your date than acting differently to try and impress your date. Even more importantly, it will put you at ease and allow you to focus on the conversation and on your date, rather than constantly thinking about how you should be acting.
First dates can be intimidating, but with the right mindset it can be a whole lot of fun and a memorable experience for your date. Now that you're up to speed there's only one thing to do: get ready and wow your date!