Dating, finding your perfect partner, romance and marriage are all common preoccupations for singles, and if you are Christian and are hoping to find love, your faith can sometimes make you feel conflicted between what you should and should not be doing.
The truth is that Christian dating is much the same as any other type of dating and although you may feel alone in an increasingly non-Christian world, there are millions out there who share your beliefs and like you are looking for their perfect match.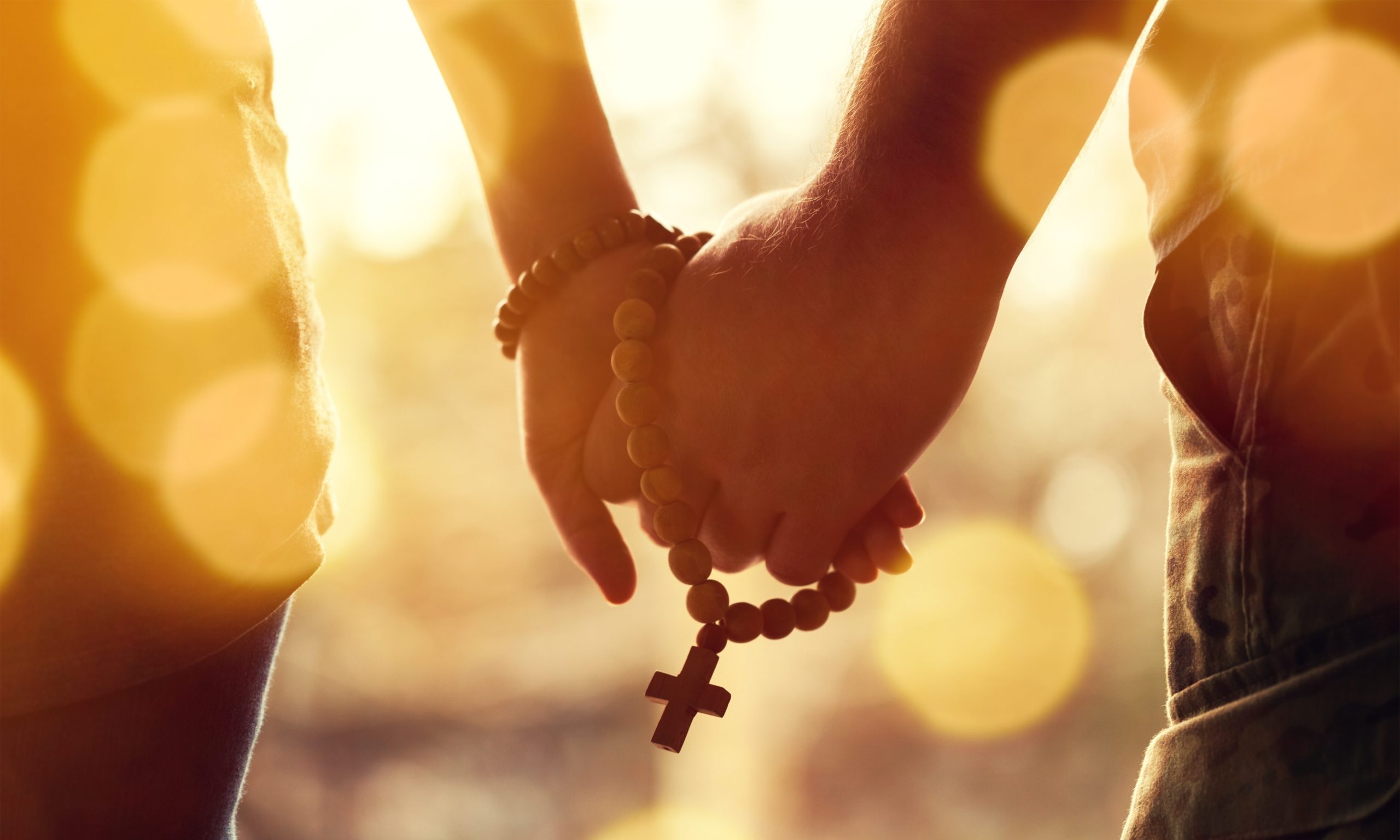 What does the Bible say about dating?
Some Christians would prefer hard and fast rules on Christian dating so look to the bible for inspiration and although you may find some spiritual guidance, in truth there are no real rules about dating laid down in the gospel.
This means that you have to navigate the search for love based on your own principles and your own moral code, plus whether or not you are attracted to the person. 
How do you find love if you are a Christian?
If you want to find love, you need to put in some effort. You can't leave it all to God to deliver your perfect partner to you. There is no one special person in the world who is perfect as your partner and although God may guide you to meet someone in a way that seems divine. This is not going to happen if you just sit back and wait for it to happen.  Men are especially guilty of this attitude! 
The good news is that there are probably numerous people out there who would be perfect for you.  And although romantic fiction tells us that there is only one special person out there for all of us, the perfect relationship does not always start with a lightning bolt or fanfare.  
Attraction and friendship
In many cases, a lasting relationship starts with attraction and then develops further as you get to know the person better. Other times, a relationship starts with friendship and then develops into attraction. Either way is fine but for a successful long-lasting relationship, you cannot have one without the other. 
This means that you might not know that the person that you meet today is actually your soul mate. Often these things take time to develop and although when you look back on your initial meeting you will be able to see that the signs were already there, we don't always pick up on these at the time. 
So how do you meet people if you are a Christian?
If you are looking for Christian dating, a good place to start is at your church. Meeting people through a church is a great way to get to know them and you will already have many things in common. However, this is not always possible especially in smaller churches with a limited congregation. 
Alternatively going on a Christian dating site will widen your search and put you in contact with like-minded people with whom you share a connection. With a Christian dating site, you can assume that the people you meet will share your beliefs so it is an excellent starting point. A Christian dating site gives you a great way to meet other like-minded singles in your area, whom you would never have met otherwise. 
What about dating non-Christians?
Just because you are a Christian does not mean that you only have to date fellow Christians. It is important to remember that the Bible does not specify that only people who share a faith can grow a rich spiritual bond. 
So if you like that guy at work, or you would like to get to know your cute neighbor better, there is nothing in the Bible actually stopping you. 
The important point to remember is that it is up to you how you behave and how you conduct yourself. If the person you like is compatible with you and he or she lives to the same Christian values, you may find that this is enough. Again, this is your choice and it is important to remember that you do have to accept their lack of faith as much as they must accept yours. 
If you are a Christian, Christian Dating is often the best option
Overall, Christian dating is much the easiest option if you haven't met anyone yet. It puts you in touch with others who share your beliefs and commitments and is less likely to lead to conflicts over faith in the future.
One factor that preoccupies many Christians is sexual desire. It is not wrong to have sexual feelings. There is no need to feel guilty because you have sexual desires for someone to whom you are not married. This is an important part of any loving relationship after all and if we didn't have these feelings, it would be hard to build a fully loving relationship; we would all just be forever in the friend zone.
check out: What You Need To Know When Dating a Christian
Sexual desire is important for a healthy relationship
The important part about being a Christian is that we recognize sexual feelings but we don't give in to them fully until we are sure they are based on love rather than just physical attraction which can be very fleeting.
Many non-Christian daters struggle with dating because these days it seems expected to have sex far too early in a relationship and this is not only morally wrong it is often damaging emotionally and spiritually. You may feel that the love you feel is honest and pure, but to your date you could be just another notch in their bedstead, leaving you feeling used and worthless.
Once you are committed to a long-term Christian relationship, postponing having sex until after your wedding, makes your relationship more special and profound. How you embrace this gift before marriage can be difficult sometimes but if you and your partner share the same ideals you can enjoy your sexual feelings without feeling guilty. 
A Christian Dating Site will help you find lasting love.
Finding a long-term relationship can be difficult. We all want to find our perfect soul mate with whom we can spend the rest of our lives. So the secret of successful dating is to actually get out there and meet people and if you are a Christian, going on a Christian dating site, is the easiest way to makes your dreams a reality.