Can't seem to get quality suitors in your online dating? Maybe you need some help creating your profile, so here are catchy, funny online dating headlines to copy or inspire you.
Coming out with an eye-catching headline for your online dating profile can be stressful. But it seems that is what will decide whether you are successful in online dating or not since studies show that profiles with funny, catchy headlines tend to receive nearly 50 percent more clicks than those that don't have a headline at all. Meaning if you have a bad headline people may not read the rest of your profile, which can be frustrating.
The headline is among the first things that visitors will see on your profile and if done correctly, will help set your profile apart from your competition.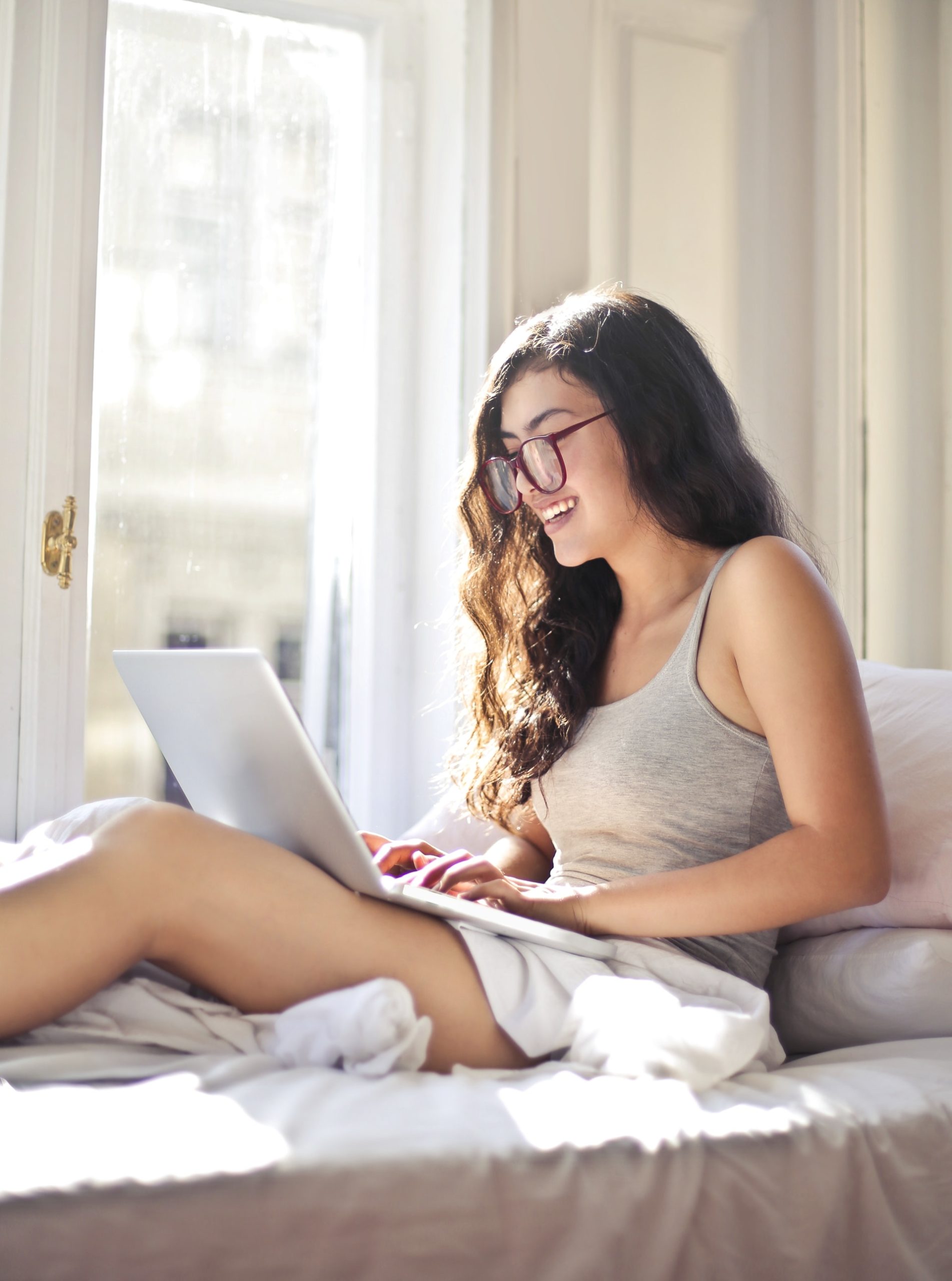 If you want some help creating one for you, here are some inspirations.
"All you need to lure me into your car is beer and pizza"
This is can be a great headline for a girl's online dating profile, and odds are you have just listed two of your potential suitor's favorite things. But there is more, you might have also hinted at another thing – sex. Looking at this headline, it is as succinct as it gets and sends out the message that you want your suitors to know about you.
"You'll never believe why I moved to…."
Just complete the phrase with your current city and you will have one of the most intriguing online dating headlines. Of course, this is an ideal headline if you have recently relocated to a new town. Either way, it is an icebreaker and will open up the conversation immediately. If there are users from your new city on the dating site, this headline will put you ahead of the queue. And you will have something to talk about.
"I like guys with messy hair, sing-talk, funny voices, and reading the New Yorker on Sunday mornings"
Though it may not be as funny as other headlines in this list, this is a great online dating headline for a female profile. Why? Because men like having things clearly spelled out for them and there is no straightforward headline than this. You can also add a call to action at the end saying "If you still reading this, let's do this!" 
"I love long walks on the beach with my girlfriend until the LSD wears off and I realize I'm just dragging a stolen mannequin around a Wendy's parking lot"
There are lots of people out there that will share this same sense of humor. And it will not take long until someone hits you up in the inbox.
"About me: Likes poop jokes, can stay out late on a school night. And isn't afraid to talk politics on a first date."

"About me: tolerates my poop jokes, doesn't take himself too seriously. And likes a healthy debate."
You can just change the attributes to fit your personality and you have a funny headline for your online dating profile. In a genius way, you are saying that you want someone who will tolerate your lame jokes, nonchalant, and likes talking about current issues. This is a brilliant bio that will help you weed out unsuitable suitors, allowing you to attract the right person.
"Pro: loves animals – Cons: may steal your pet"

"can cook – but will probably get you to do the dishes"

"not afraid of spiders – afraid of moths"
This is a great way to use pros and cons to communicate things you like and don't like in a funny way.  If you don't have space to put down every pro and con, just stick with the short and fun ones. 
"I am the kinda girl you can take home to your family. I will then get closer to them than you are and we will slowly phase you out."
What a hilarious way of saying you are in for a serious relationship! In a nutshell, you want a guy who will take you to his family. And you will get too close to them. It also shows that you are extremely beautiful and a little bit mischievous. 
"For the love of God, someone please date me so I can stop bringing my mom to costume parties"
This is a fun way to say you are not choosy and you are down for anything. It probably screams "looser" but some people can translate it another way. Either way, the sense of humor in this headline is not lost on anyone! 
A headline is probably one of the first things someone sees in their search results. So a dating headline can be a great way to optimize your profile. Hope this will help you find a funny headline for your profile!