Dating has never been easy. Finding love is one of the most important things in life. Still, for some ironic, mysterious reason, it's also one of the hardest. Many of us spend the better part of our lives looking for love. And when you're over 50, dating only gets harder.
Online dating is all the rage these days, changing the way people meet their partners. However, many people assume that online dating is a young man's game. The truth is that dating sites can be very helpful for those over 50 if you know what works (and what doesn't).
Dating sites are about as old as the internet itself. Over time, they evolved from quaint novelties of digital culture to hubs for real romance. Smartphones, in particular, changed the game. With high-resolution pictures, videos, and instant messaging, online dating broke into the real world.
Ever since, online dating has experienced an incredible boom. In fact, free dating sites became so prominent they caused a moral panic. The so-called "hook-up culture" drove a lot of attention to online dating—and not the good kind. It was painted in a negative, shallow light.
Dating sites were quick to adapt, though. While many free dating sites still cater to "hook-up culture", a number of competitors arose. There are dating sites for people looking for love, true connections, or simply talking. Whatever your goals are, there are online dating sites for you.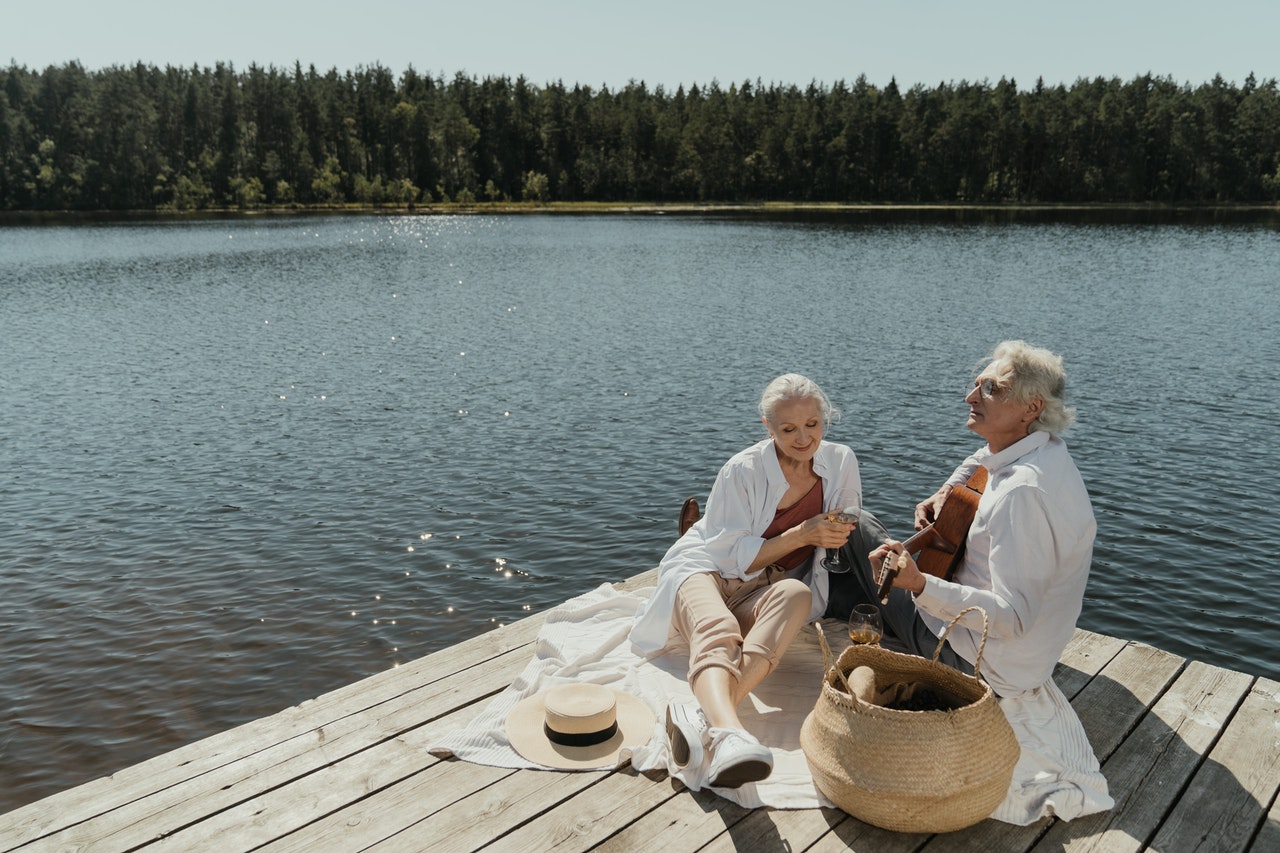 As a result, the sector has seen huge growth. Usage is on the rise across a broad range of age groups. However, there are still many who remain underserved by dating sites in general. Those over 50 are a key demographic that is getting left behind.
Online Dating Over 50: Challenges & Frustrations
People over 50 face many challenges and frustrations when dating online. Your 50s are a unique time in your life. You probably have very different priorities than younger folks. At the same time, you lead a more active life than most people well into their 60s.
As a result, it can be difficult to find someone to share your life with. When you date those significantly younger, it's hard to keep up. It's not just different energy levels, though. You're in different places, in terms of experience, finances, goals, and priorities.
Dating someone above your own age, this can happen in reverse. It can feel a bit like looking down the road at what's coming. If marriage or long-term partnership is in your plans, you have to think about being a caretaker. Not to mention any potential generational clashes.
At the same time, dating people your age, when you're over 50, is difficult. After a certain point, your potential dating choices can get very limited. There aren't many opportunities for people over 50 to meet new people in a social context.
Online dating can help. It's a great way for people over 50 to meet potential suitors. However, it's important to know what works, and what doesn't.
Online Dating Over 50: What Works
If you're thinking about trying out dating sites as someone over 50, here are a few pointers on what works:
Know what kind of relationship you're looking for
Before you start filling out your dating profile, do some soul-searching. What is it that you're looking for? Do you want companionship, some passing fun, or something more serious? Knowing what you really want can save you lots of time.
Be honest and straightforward about who you are
A common mistake in online dating is getting creative with your presentation. It's generally best to be yourself. Remember that in the end, you're trying to get a real connection with someone. You can't do that unless you're real.
Try to have realistic expectations
When jumping back into the dating pool, it's easy to let yourself get carried away. Remember to keep your expectations realistic. Falling head over heels is possible, but don't expect true love at every turn. Online dating is a long-haul game.
Open your heart and mind to the future
It might sound a little corny, but it's important advice. You need to remember to open yourself to new possibilities. When you've been around the block a few times, you tend to think you've seen it all. Let life surprise you!
Online Dating Over 50: What Doesn't Work
Up next, we'll list some of the least successful approaches to online dating. For the sake of your love life, avoid these classic mistakes.
The "Auto-Biographer"
Getting to know each other is a great part of dating. However, you're not supposed to tell your entire life story in the first couple of talks. Give people a chance to want to find out more about you. Avoid overwhelming potential partners with too much, too soon.
The "CV Application"
When you're over 50, you probably have a sizable number of accomplishments under your belt. It's good to be proud of them. Still, busting out your CV shouldn't be a go-to move. It comes off as arrogant and sends the wrong message. They want to know who you are, not what you do.
The "Hostage Taker"
Being over 50, you probably know what you like and what you don't like. Nevertheless, presenting a detailed list of demands to potential partners is always a mistake. It might seem like you're saving time, but you're actually killing your chances of finding a real connection.
The "Smooth Operator"
Online dating over 50 is all about being real. Being a smooth-talker and playing games won't get you far. At a certain point in life, people grow past playing games when it comes to romance. You can't find love if all you're doing is playing games.
Final Thoughts
The most important thing about online dating when you're over 50 is to never give up. You still have many years to look forward to, but life is too short to spend it alone.
Online dating is a great way to get back on the horse. Just keep in mind the pointers outlined above. Best of luck!!!