Boston is not only one of America's oldest cities, but it's the most populous city in Massachusetts. With so many things to do, from extravagant adventures to simple pleasures, what better city to find a date? In fact, many consider this large metropolitan area one of the best areas for singles. Regardless if you're a music or art lover, literary aficionado, or nature enthusiast Boston will steal your heart!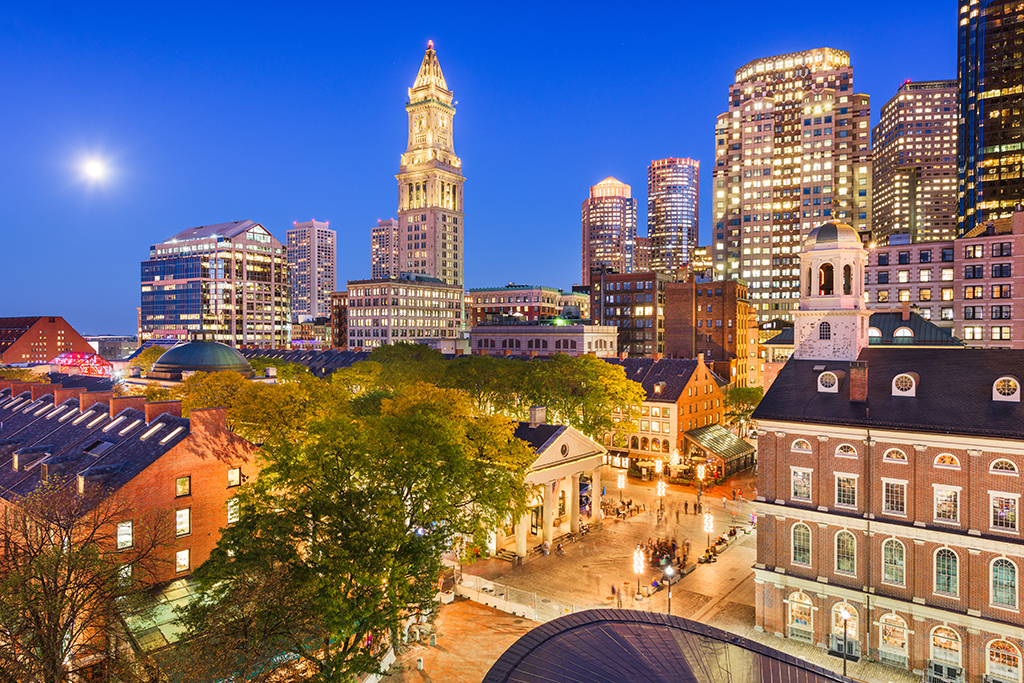 When you're looking to find singles to date in Boston, some places are better than others for meeting people. Here are some things to keep in mind and places where you may get lucky:
The Liberty Hotel
This is considered one of the easiest places to meet singles who are not inside your social circle. The Liberty Hotel contains four bars: The Yard, Scampo, Liberty Bar, and Alibi. With a variety of surroundings, lively music, and nothing but space, this is one place in Boston where you're guaranteed to find a date.
Fitness Groups
Bostonians are known to love fitness, so why not combine your love for working out with making time to meet new people? Boston offers endless options for group fitness activities. So, rather than spending more time alone, find a fitness group that suits you, and you may just walk away with a date! From dancing to Yoga, running, and soccer, there's a group for everyone.
Professional Networking
Boston does not have a shortage of working professionals, from recent college graduates to those who own their own companies; this city features a mix of different types of people. While we're not saying you should attend professional networking events just to find a date, it's a great way to meet other like-minded individuals.
Education Classes for Adults
Boston is home to many adult education centers, and such places can be great for curbing those feelings of nostalgia for the bygone days of high school crushes. If you have some free time and want to learn a new skill, check out one of these facilities. You never know who you will meet, and at the very least, it's a great step toward self-improvement.
Find A Volunteer Group
There's no better feeling than giving back to your community, and, in Boston, there are lots of well-established volunteer and charity organizations. Perhaps the best part is you just may find someone who feels the same way about your favorite cause. So, you may go there to do some good in the world and find a great person to date in the process!
Online Dating Services
Boston is home to many highly qualified online dating sites. Online dating sites are experts at connecting users with singles who have similar lifestyles, backgrounds, and interests. 
So, for what are you waiting? Boston is a huge city full of single people looking for dates! Step out of your comfort zone and find your soulmate! Or just visit Mingle2 free dating site today and meet your date.
✧༝┉┉┉┉┉˚*❋ ❋ ❋*˚┉┉┉┉┉༝✧✧༝┉┉┉┉┉˚*❋ ❋ ❋*˚┉┉┉┉┉༝✧
This article is an opinion of the writer. Don't forget to share, like, and comment. Thank you ♥