Dating in Washington, D.C., can be exciting and overwhelming at the same time. Where can you meet that special someone? What's the best way to get to know them? Where will you go on your first date and subsequent ones? The good news is that the District is full of singles and possibilities. So, let's take a look at what the dating culture is like in Washington, D.C.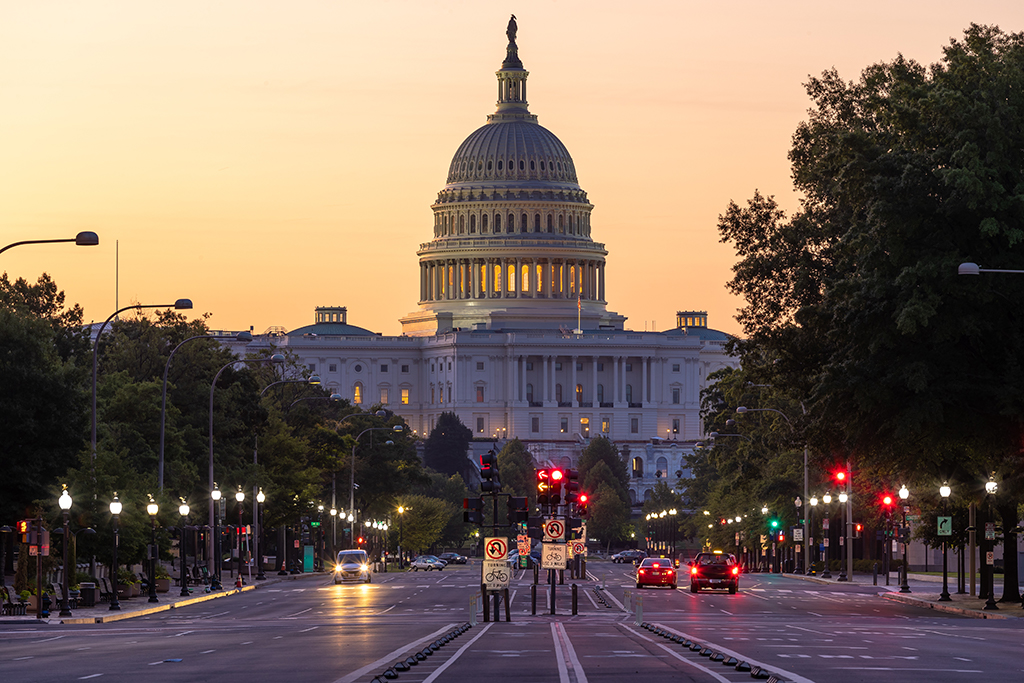 D.C. Could Stand For Dating City
Even though the nation's capital city is known for career goals and honoring dead presidents, it's also a fantastic city for love, even if it is only temporary. Some studies have even found that Washington, D.C. is one of the best cities to live in if you're single. The only issue is that people tend to prefer being single there. 
Washington is full of young, ambitious people, so the dating culture is dynamic and energetic. Many people agree that there's no shortage of people who want to go out and meet other like-minded singles. Yet, just like other cities where online dating dominates, everyone is conscious that there are tons of options at any given moment. So, this makes commitment less appealing and allows daters to move on quickly and let a potential relationship fizzle out, regardless of how good it's going. 
And anywhere there are large amounts of busy, young people – both socially and career-wise- people are preoccupied. In Washington, there aren't many singles who sense empty voids in their lives that need to be filled with romance. Alternatively, many people on the dating scene may wonder where a girlfriend/boyfriend would fit into their everyday lives. 
So, What Should Washington Singles Do?
Yet, those wanting to hit the dating scene in Washington, D.C. shouldn't get discouraged, though. There are some great places to meet other singles who are ready to settle down and start a life – you just have to look in the right places. Let's take a look at a few places that will increase your chances of finding love. 
It's all about Point Of View
Sometimes, it helps to take it outside. POV is the W Hotel's rooftop terrace lounge that draws a hip crowd with its seasonal cocktails, stylish decor, and gorgeous city views. In fact, this is a great location to get a unique view of the White House and meet new people. You'll love the luxurious feel of the comfy seats, and the dim lighting will make you want to get closer to a lucky stranger. 
Are any baseball fans reading this?
Baseball games aren't only a great venue for a first date, but they can also serve as the perfect place to meet other baseball fans. The Bullpen is a famous hangout spot located outside of Nats Park. It features craft beers, live music, and is right outside of the centerfield gates. So, this is the perfect place to meet a blind date and sip on one of their famous Red Bull Vodka frozen slushies before catching a Nationals game.  
The pick-up joint – Madam's Organ
Washington, D.C. has its fair share of clubs and bars that are popular with those wanting to start dating. Madam's Organ is a four-story building that houses five bars, in which locals know the second floor as the "Pick-Up Joint." If you're looking for a good time, they not only allow but actually encourage people to dance on top of a table! With half-price wine and beer and live music every weeknight, this stop makes it impossible not to have a blast. 
The bottom line is that those looking for dating spots in Washington, D.C., will not be disappointed. However, if you're looking for long-term love, this may be a different story! It seems this is one city where people would rather hook up for a night or two and then move on. 
New in Washington, D.C. ? No problem. Visit Mingle2 free dating today and meet your date.
✧༝┉┉┉┉┉˚*❋ ❋ ❋*˚┉┉┉┉┉༝✧✧༝┉┉┉┉┉˚*❋ ❋ ❋*˚┉┉┉┉┉༝✧
This article is an opinion of the writer. Don't forget to share, like, and comment. Thanks ♥