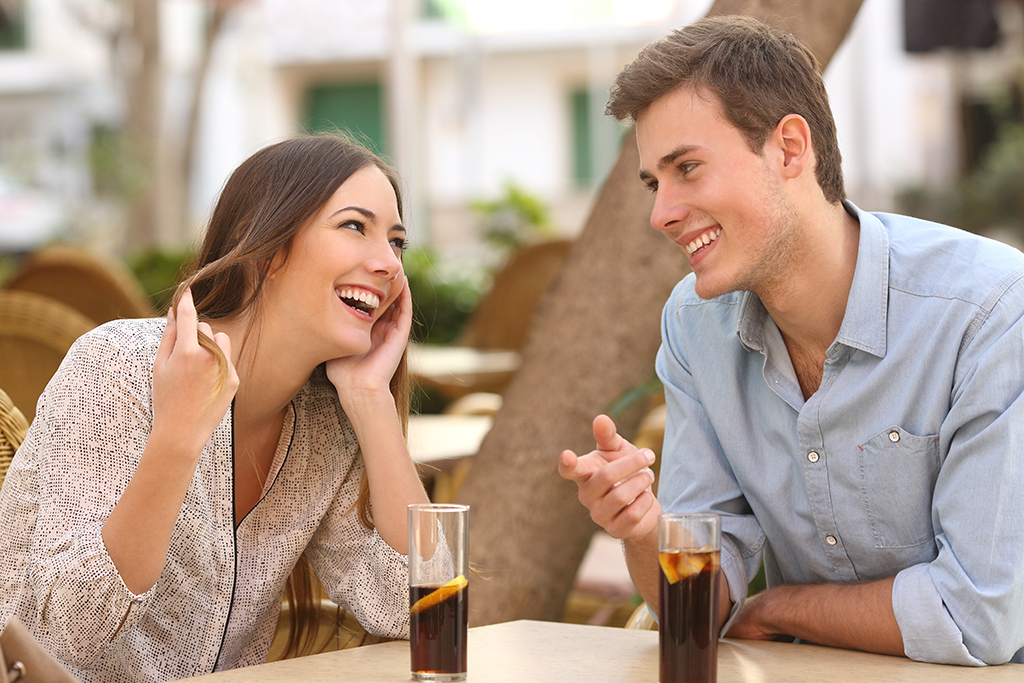 Omaha is a Nebraskan city nestled within America's heartland. It's about as small as a large city can get. While it is slightly cosmopolitan, it has a small-town feel. Dating in Omaha can be tricky. The city is relatively tight-knit, and people tend to marry early. Additionally, many people in Omaha marry someone they know from childhood or adolescence, making it difficult to break into the dating scene. 
Despite these challenges, finding romance in Omaha isn't impossible. Singles do exist in Omaha, and there are places where you can connect with them. 
So, where do singles meet in Omaha? Here are a few of those places. 
Bars
There are a few bars in Omaha that many singles tend to frequent. One of those places is Addy's Sports Bar. There are several locations in Omaha, and all of them are great. People tend to get together at this bar to watch sports, sing karaoke, and grab $1 tacos on Taco Tuesday. 
Another fun place to meet singles is at Rednecks. Cowboys and cowgirls can meet each other at this country dance club. You can take a break from dancing and chat with people while playing pool or darts. 
Speed Dating
Speed dating is an fun way to meet many other singles at once. Typically, you'll have a group of singles who go on "mini dates" with each other. You'll have a set quantity of time to talk with each participant before moving on to the next person. Speed daters will have a chance to chat one-on-one with every single person during the event. If you hit it off with somebody, it can become more dates outside of the speed date setting. 
Groups
In Omaha, there is no shortage of fun groups to join. There are ones specifically dedicated to singles and others that revolve around a certain hobby or common interest. Whether or not these groups are dating-focused, you'll have a great time meeting new people. There are groups for boomers, Black people in technology, Spanish literature, exploration, and many more in Omaha. 
Many of these groups have hundreds of participants, so you'll likely meet someone you are interested in there.   
Festivals
Omaha has some exciting festivals throughout the year that bring the community together. 
These festivals are a great way to meet singles. A few of the ones you can attend are the Greek Festival, African Cultural Festival, Nebraska State Corn Husking Fall Festival, and more. You'll meet tons of people from your community, including other singles. No matter what happens, you'll have a great time, eat some great food, and meet some amazing people at one of these exciting events. 
Matchmaking Services
Sometimes, trying to sort through all of your options can be cumbersome. In Omaha, many singles leave it up to the professionals to help match them with others. A matchmaker will make it much easier to meet other singles in a meaningful way. Matchmaking companies in Omaha will vet dating profiles for you and set you up with matches. They also offer coaching sessions, professional headshots for your dating profile, and exclusive events for their clients.  
New in Omaha? No problem. Create a new account on Mingle2 free dating site today and meet your date.
✧༝┉┉┉┉┉˚*❋ ❋ ❋*˚┉┉┉┉┉༝✧✧༝┉┉┉┉┉˚*❋ ❋ ❋*˚┉┉┉┉┉༝✧
This article is an opinion of the writer. Don't forget to share, like, and comment. Thank you ♥