Houston is a fantastic city that is well known for being an awesome place to live and explore. Singles interested in living in or visiting this city might be wondering, is Houston good for dating?
Meeting people and going on dates in any city can be challenging to navigate. Each place has a distinct dating culture that might affect your prospects. Geography, demographics, and other factors can influence this.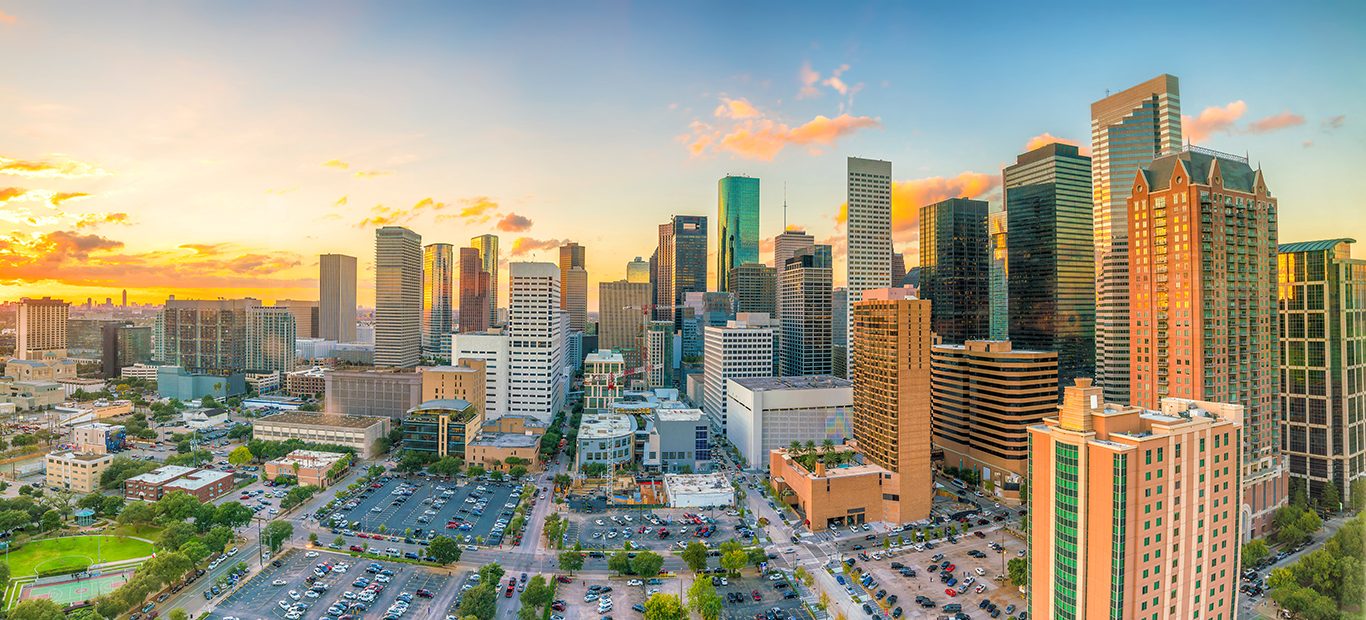 Dating in Houston is different than dating in other cities. Its multicultural population, large geographical area, and activities make up part of its dating culture. Here's a window into the dating scene in Houston. 
Houston Dating Scene
Houston is a large and diverse city with just over six million inhabitants. That means that there are plenty of single people around from all different backgrounds. The ethnic makeup of Houston is 49.3% white, 37% Hispanic or Latino, 25.3% Black or African American, 5.3% Asian, .4% Native American, .1% Pacific Islander, 16.5% other races, and 3.3% from two or more races. Most of Houston's population is over 18. The majority is within the prime dating ages of 25- to 44-years-old, so you won't have a hard time finding other singles. It is also a very LGBTQ+-friendly city, with the nation's fourth-largest pride annually.  No matter what your dating preferences and sexual orientation are, you can find someone in Houston. 
Advantages of Dating in Houston
Houston is a large city that has many advantages when it comes to dating. There are countless romantic spots to go on dates. These places range from world-class museums to parks and delicious eateries. You won't run out of places to see and people to meet in Houston. 
While many large cities also have plenty to do, Houston stands out because of its laid-back vibe and Southern hospitality. Houston is overall known for being very welcoming, friendly, and proud of its city. This friendliness often extends to its dating scene and makes it easy to connect with others. 
Challenges of Dating in Houston
Houston has many advantages when it comes to dating, but there are some challenges as well. The city is driving-centric and spread out, so it can be frustrating to meet up. It can also be challenging at first to find "your scene" within the area. 
Another concern, particularly for women, is that sex trafficking is a significant problem in Houston (Texas in general). You need to be careful when going on dates and make sure that others know who you're meeting up with and that you're meeting in a public place. 
Lastly, Houston's population skews young, and there is a lot of economic opportunity in the city. Many career-focused young people are looking to enjoy their lives and not settle down. Casual dating is more common here than in other places. 
Tips for Dating in Houston
Overall, dating in Houston is like many other large cities. It's a diverse city place with people from all walks of life. Houston is large, so you may need to make an effort to find your scene and people you connect with on a deeper level. Dating apps, connections through friends, and finding groups with common interests can help with that. Be patient with the process, and don't give up if one date doesn't work out. Keep these things in mind, and you're on your way to exciting dating life in Houston.