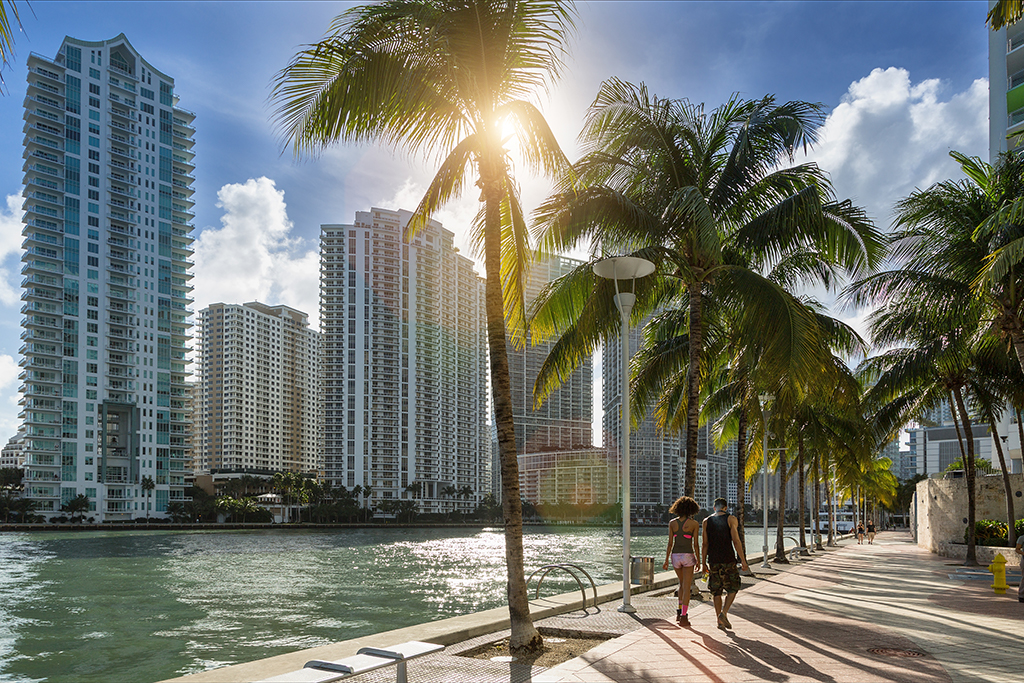 Miami is a vibrant city in southern Florida, full of life and excitement. It is a true melting pot with people from around the US, Latin America, and every country imaginable all in one place. With so many people, its social scene is flourishing. You'll quickly meet other singles in Miami. Additionally, with countless exciting places to see, you'll have no problem finding a place to go on a date.
However, meeting people and finding the perfect date location isn't the complete picture. Many find that there are challenges in meeting the right person and creating a meaningful relationship. 
Here is a guide to navigating the dating scene in Miami. 
Dating in Miami
Meeting singles in Miami is easy. Single people are looking to have a good time all over the city. 
Those looking to date casually and aren't ready to settle down will find Miami to be ideal. There are many places in this city to have a great time and meet people.
Singles looking for serious relationships may struggle more. Many singles gripe that it can be hard to tell if people are looking for something meaningful or not in Miami. Furthermore, there is an education gap, with women being 86% more educated than men. 
Where to Meet Singles in Miami
If you know the right places to go, it's possible to have a successful dating life in Miami and meet the right people for you. Here are a few places local singles hang out: 
Coffee Shop
A great way to discover your neighborhood and potentially find love is by hanging out at coffee shops. It's a fantastic place to get some work done, read, or relax and meet other regulars. Furthermore, the music won't be as loud as a bar or a club so that you can have relaxed conversations. It's not the most conventional approach to meet people, but it has worked for some singles. 
Bars and Clubs
Miami is world-renowned for its vibrant nightlife. If you want to go out and enjoy Miami nightlife while meeting other singles, you'll have a great time. Whether you meet the love of your life or just someone who wants to party with you, you'll have a fun time. A few places local singles love to frequent are the Broken Shaker and Sugar. 
Sports
Miami has sunny weather year-round, so there are a lot of outdoor sports to join. It turns out that these organized sporting groups are great ways to meet singles. One popular gathering for athletes is the weekly Bricknell Running Club. There are about 300 members who run about 3-miles each week. You can also join surf, volleyball, and other athletic clubs. 
Salsa Classes
Salsa classes in Miami are sizzling because of all the Latin influence in the city. These are wonderful for singles to interact and get sparks flying. You'll have the opportunity to dance with different partners, so it's a great way to bond and get to know people. It's also an enjoyable thing to do, whether you're looking for love or just trying to learn something new. 
Online Dating
If you can't find what you're looking for in person, you can start online. Dating apps and online dating make it easier to meet people than at a loud Miami club. You can also establish your dating intentions right away to ensure that you're on the same page. Then, once you've found a connection with someone, you can hit the town together. 
New in Miami? No problem. Create a new account on Mingle2 free dating site today and meet your date.
✧༝┉┉┉┉┉˚*❋ ❋ ❋*˚┉┉┉┉┉༝✧✧༝┉┉┉┉┉˚*❋ ❋ ❋*˚┉┉┉┉┉༝✧
This article is an opinion of the writer. Don't forget to share, like, and comment. Thank you ♥