Indianapolis is widely recognized for its Midwestern charm, and it's no wonder that the people of Indianapolis are among the friendliest you'll ever encounter. However, Circle City is regarded as one of the worst places in the country for singles when dating. Don't worry if you're single and live in Indianapolis! This definitive guide to navigating the city's single scene is here to help.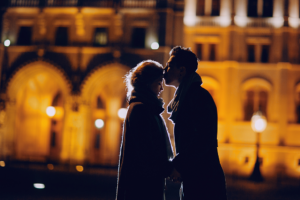 Breaking down the statistics
According to a recent WalletHub poll, Indianapolis was ranked 104th out of 182 U.S. cities for singles. While this grade isn't excellent, it's also closer to the middle, indicating that the dating environment in this Midwestern city is rather ordinary. According to the same poll, 45 percent of U.S. people are now single, so Indianapolis is entire with singles should not be disheartening. It simply implies that you must know where to seek to meet your dream partner.
As a result, we've prepared a list of some of the finest locations to meet singles in Indianapolis. In this post, we'll look at what you need to do, where you need to go, and even which dating sites you should be on.
Are you ready to slay your single status? Let's get started!
Nightclubs  in Indianapolis
Nightclubs are an excellent location to meet new people. It's time to hit the dance floor after a few beers. Then, when someone catches your attention, get closer to them before you may dance with them. After that, there's a good possibility you'll kiss, converse, and exchange phone numbers. The Red Room and Blu are the top two nightclubs in Indianapolis for singles.
Bars in Indianapolis
Not sure you want to meet your soul mate on a slick dance floor? Bars are the ideal alternative for people who need some peace of mind and only want one or two drinks to get to meet someone new. There are plenty of fantastic pubs in Indianapolis, but which are the finest bars in Indianapolis for singles? Some of the best pubs for singles in Indianapolis include 1933 Lounge , Chatterbox, and Bakersfield.
Concerts or Stand-up Comedy Shows Are Especially Some of the Best Places to Meet
Singles
in Indianapolis
Do you enjoy live music? Do you enjoy making others laugh? If this is the case, you should get out more because they are fantastic places to meet new people. The nice thing about concerts is that you can attend them on your own. There is nothing that can stop you as long as you love music! The next best thing about going to a concert is that if you catch someone's eye, you've got an immediate conversation starter: "How are you loving it so far?"
Best ways to meet Indy
singles
online
Do you find it challenging to go out to clubs and pubs with the express purpose of meeting someone new? Maybe you'd instead profile individuals first. Or perhaps you'd want to narrow your search to meet more Jewish signals in Indianapolis or even Catholic singles in Indianapolis? That's perfectly OK, and dating sites enable you to do that. However, if you're serious about smashing your single status and meeting like-minded Indianapolis singles, you'll need to upgrade to a premium site.
New in town? No problem. Create a new account on Mingle2 free dating site today and meet your date!
✧༝┉┉┉┉┉˚*❋ ❋ ❋*˚┉┉┉┉┉༝✧✧༝┉┉┉┉┉˚*❋ ❋ ❋*˚┉┉┉┉┉༝✧
This article is an opinion of the writer. Don't forget to share, like, and comment. Thank you ♥
.