You are not always feeling close to your long-distance relationship partner. However, with technology, you can play a few long-distance relationship games to keep the spark alive.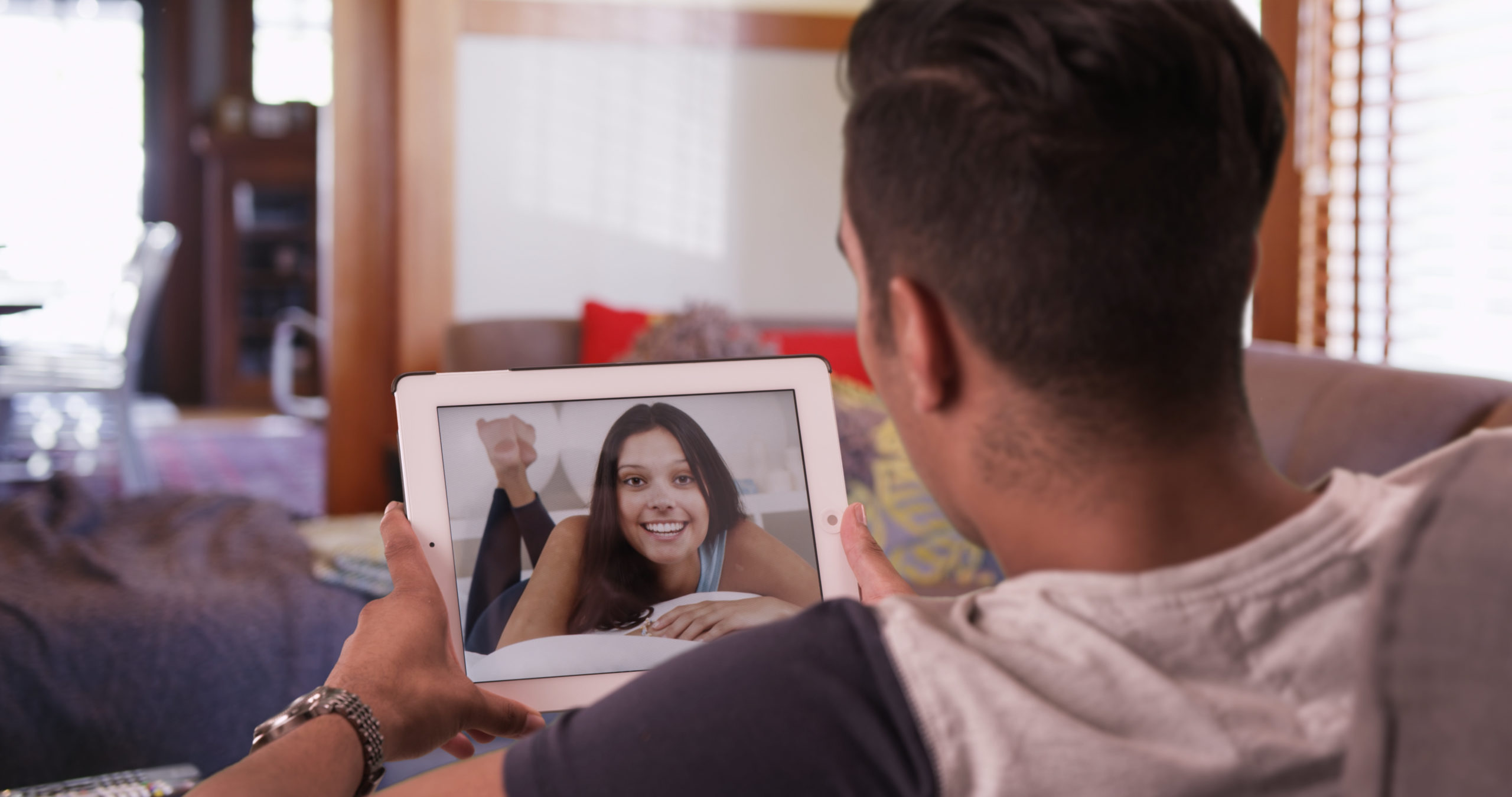 Long-distance relationships are hard to maintain. Relationships thrive and blossom from closeness and intimacy that is limited in this kind of relationship. However, if you and your partner are continents or cities apart, you can leverage technology to maintain closeness.
Currently, there are many long-distance couples who have found ingenious ways to keep the relationship fresh. Whether you met on an online dating site or you were childhood sweethearts, and he moved away, there are long-distance relationship games you can try out to bring you closer.
Let's look at some long-distance relationship games that will breathe new life into your relationship.
Long-Distance Relationship Game 1: Truth or Dare
Do you have some questions you have been meaning to ask your partner? "Truth or Dare" is one of the best long-distance relationship game gives you an excellent chance to do so. If you cannot come up with the questions, you can do a simple chance on the internet and look for the most appropriate questions for couples.
Don't ignore the dare part of the game. Here, you can dare your partner to do something fun, silly, or sexy thing. You can choose to alternate between a truth or a dare to make the game more fascinating and break between long conversations.
Long-Distance Relationship Game 2: Where Am I Now?
Are you looking for that nostalgic game that will evoke memories from the moment you met? This is it! The "Where Am I Now" game is nostalgic, and it makes you remember those precious dates that you get to take once in a while when you meet. You can send your partner hints and clues to help them guess the location. However, in the beginning, you need to be succinct with the information that you share. You can choose to be more specific after a few guesses from your partner.
If something magical has happened at home, you can choose that to be your location. It doesn't have to be an exotic destination. You can give clues of something naughty that you were wearing. You can play this game via text throughout the day as you go through your busy work schedule. It will bring you closer as well as remind you of the reason you are still together.
Long-Distance Relationship Game 3: Strip Question and Answer
Are the previous games not naughty enough for you? Strip question and answer can be as steamy as you want it to get. It's an adoption of strip poker but more personal and guaranteed to quench that fire you've been nursing for weeks.
Ensure both of you are in a private room before you fire up the questions. Also, you need to ensure there is no risk of being interrupted. Then, initiate the video call where you can take turns to ask each other questions. The questions can range from something both of you have done recently or about each other.
Whoever answers incorrectly takes off an item of clothing. Have fun and don't make it easy; after all, you want to win. Don't you? In a long-distance relationship, you may not be able to undress your partner. However, with this long-distance relationship game, you will surely enjoy seeing them do it.
Sexy and Mysterious Pictures
Spice up that long-distance relationship with a photo game. It's a good, silly, and sexy game to play with your significant other. Remember how you used to text each other's photos when you started dating.? You want to graduate from that photo, you would send a match on free dating websites to something more intimate.
This long-distance relationship game is if you are a visual person. You can up the stakes by sending each other pictures of a mysterious body part. It should not be obvious. Whoever wins, you can decide what their reward would be when you meet.
Love Quote Game
You may already have a song as a couple. Well, or you are working towards that. However, this game allows you to come up with a corny, lame quote as a couple. You can make the game interesting by sharing the quotes with friends and giving each other feedback. It can be lame quotes from love songs or poets. You can memorialize the event by having the best top five quotes engraved on a plaque that you can each have.
Lover's Scavenger Hunt
When dating, you get to share gifts with your partner regularly. Instead of sending that lovely bouquet of flower-like you do each week, you can come up with a list of items that each person can buy for the other. You can then share photos as you move from one location of the city to the other, hunting for those gifts. Once the list is complete, you can send them the gifts.
The list can range from something embarrassing, random, toys, or ugly. You can come up with a reward for the first person to completes shopping. It is an interesting game to play, especially if your partner listed they love games when you first met either on a free dating app or other social scenes.
Roleplaying
Fantasies, we all have them. Roleplaying is a long-distance relationship game that keeps the spark alive. Taking on the character of your favorite movie star or game character makes you bold enough to willing to share your fantasies. You can also let your partner choose a character for you.
The game can last as long as you want. You can text each other all day playing these characters. You can also make random phone calls in a different voice. You can crown the day by dressing up as the respective movie stars when you meet up in the evening for that habitual video call. Also, you can play out these roles when you next meet. Spending all day flirting and sending naughty texts with your lover adds more spice to the relationship.
Conclusion
If that guy you have been seeing for a few months moves to a new town, it doesn't have to mean the end of the relationship. You can use these spicy ways to keep the spark alive. What's more, you can make the games as naughty, raunchy, or light and fun as you want them to be.
This article is an opinion of the writer. Don't forget to share, like, and comment. Thanks ♥