(*** SOP: "Standard Operating Procedure")
Where the Global pandemic has completely transformed the entire world activities, there is also an urgent need for a "new normal" to be introduced in the online dating world as well. And that's all this article is about.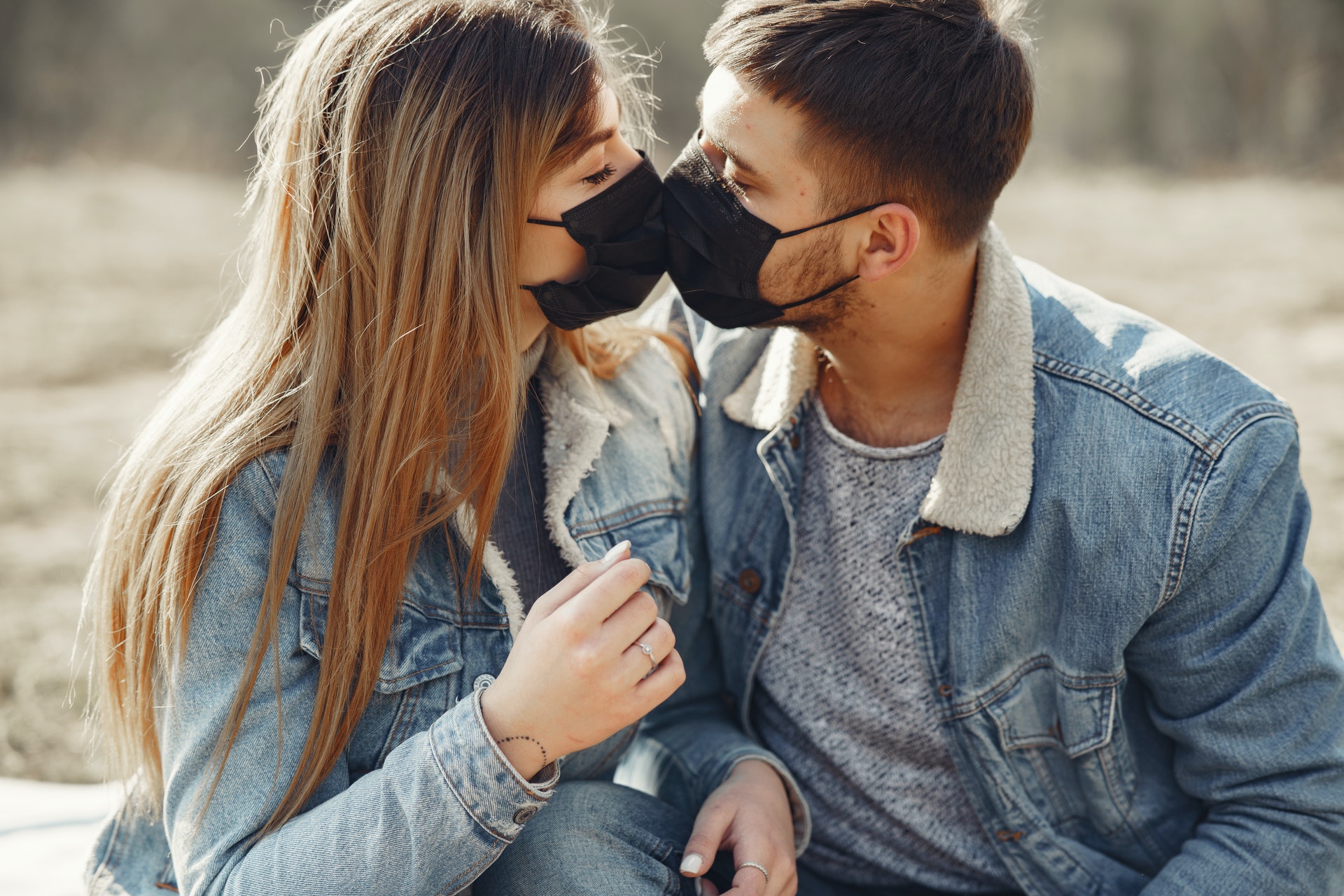 There has been a ton of research that as human beings we are not meant to be socially isolated. That's why all our life we thrive for a healthy connection. The desire of finding a significant other has long been with humans. Especially the lack of human interaction during the pandemic has added to this desire. Instead of meeting in person, people are shifting towards contactless means of dating. This is where online dating apps come to rescue singles. 
Although, these dating apps may not save you from rejection. They are definitely efficient in saving you from infection. Virtual dating seems to be a dream come true for introverts. On the other hand, extroverts are not completely happy with it. From sharing kisses to forwarding memes, from cinema dates to Netflix watch-parties, here is how the pandemic has impacted the art of dating.
Here is the list of things that you must opt for safe dating during the pandemic:
Virtual Dating during the Pandemic:
Video dating has become popular during the pandemic. Because it provides a safe way for people to interact with each other. The pandemic has impacted the ability of people to travel and meet their partners. Online dating sites are coming up with creative solutions to mobility and comfort problems. For example, if you cannot meet in person, you can choose the option to match with people with similar preferences. More first dates are taking place on video calling apps like Zoom or Skype before people leap into meeting in person. 
Introverts are particularly loving it. As it saves them from the awkwardness of the first date. Now they can get to know someone while staying in their comfort zone. There is no need to go through a hectic procedure of getting ready for the date. You can simply put on your old rusty pajamas and rock your date. Not only this but also it saves your money. As the only thing, you will be paying for is your internet connection. The only drawback is that you get to know the other person relatively slower than regular dating.
More and Deeper Communication:
When you first meet someone, you try finding a common ground that you can both talk about in order to know each other. Either be it interests, hobbies, or politics. "The COVID talk" provides you with a broad new topic to talk about. Now you can talk about how you appreciate being alive more. How 'normal' has changed. How you miss going to the beach. You can also talk about your partner's approach to virus safety. Their opinion on taking precautions. Especially if their job requires them to be around different people and if they live with other people. The answers will help you to access if you are compatible with them. Also, it will help you track each other's exposure to the virus.
Although the process of knowing each other through virtual means is slow, it's deeper. Research shows that people who meet during the pandemic communicate more deeply. Since most of the people are working from home, they have more free time and fewer distractions. This lets the people to share more intimate things with each other and have deeper talks. By the time they meet they already know each other a lot better.
Nothing can replace the warmth of holding hands during a stroll or sharing a kiss under the snow. But the pandemic has become a major obstacle to intimacy. People are now more cautious about getting intimate because of the threat of catching the virus. People's avoidance might be down to an element of our psyche known as the "behavioral immune system". It is a behavioral response that encourages people to avoid acts that increase their chances of getting an infectious disease.
Although there is a downward trend in the number of one night stands. The question of intimacy is not entirely off the table. Some people are having fun with Video call sexy time. While others who don't enjoy doing that, are considering getting intimate by taking a number of safety precautions before-hand. The Health Department recommends you to take the following steps before you get intimate with someone outside of your circle of contacts:
Watch yourself for symptoms
Consider getting tested for Covid-19 more frequently especially before and after the hookup. Testing is free at many sites sponsored by state or local government
Take precautions around old people, patients, and others who are at a greater risk of serious infection.
If the transmission rate is higher in your area, reconsider meeting your partner.
Silver Lining
Although the pandemic has changed the way we date. It's up to us how we can make it safe and fun for us. We should try to make full use of the resources available to us in order to promote a safe environment for everyone. Meaningful emotional connections are a necessary part of life. And keeping in mind the rewards and risks associated with dating during the pandemic. We should try to opt for a way to date that is safe for us and our partners.